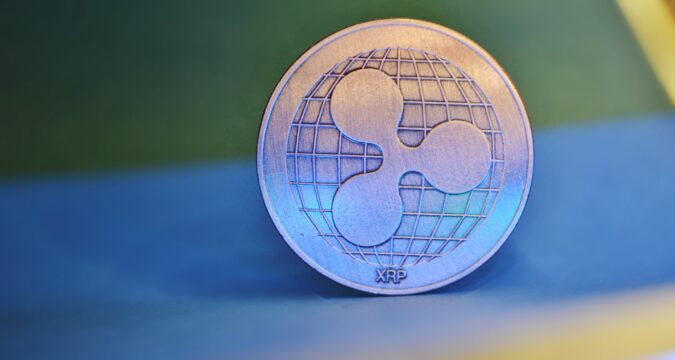 The Ripple Labs vs. SEC has been a case that has kept many captivated all year. However, the case took a turn for the better when senior legal counsel John Deaton joined on its cause. Deaton has good experience in dealing with class-action lawsuits, and the first concentrated his attention on submitting a motion to the court for the mass intervention of XRP holders in the USA.
At first, the motions were denied; however, when it was refilled later as a letter of motion, the presiding judge on the case, Analisa Torres, granted it approval. In the aftermath of this motion, the XRP token started to climb the stairs of appreciation again. At the moment, the altcoin is trending at $1 and with an 80% appreciation upsurge in the past week.
Can XRP go to 4 USD Again?
At present, the Ripple labs native token XRP is up by 48.80% during the last 24 hours with a price mark of $1.05. The total market cap of XRP has reached $47.7 billion, making it the fourth-largest cryptocurrency in the world in this regard. Konstantine Anissimov, executive direction of CEX.io, believes that the current rise from the ashes and bullish wave has the potential to drive the altcoin back to 4 USD and higher.
The letter of intervention from the 10,000 XRP holders told the court that the SEC's current actions had hurt XRP holders' interest. It should be noted that XRP was delisted from 54 crypto exchanges, including Coinbase, in the aftermath of the SEC case against Ripple Labs executives Brad Garlinghouse and Chris Larson.
Another Legal Feat Scored by Ripple Labs against SEC
The SEC stressed in their lawsuit that XRP is security due to its centralized nature. The SEC lawyers further maintained that the top brass of Ripple Labs earned a sum of $600 million while allegedly being aware of the illegal status of XRP securities. However, the Ripple Labs defense lawyers maintained that if the XRP token was illegal, it would imply that all the investors and exchanges that have dealt in the digital currency have conducted illegal trade. 
This statement changed the direction of the case and tilted the favor of the court towards XRP. Now the Ripple Labs defense team has scored another victory against SEC. The court granted the motion to ask SEC to produce documents that qualify Bitcoin and Ethereum as alternative currencies. This motion was made in response to the submission of discovery by the Ripple legal team claiming that SEC is keeping important evidence from coming to light.