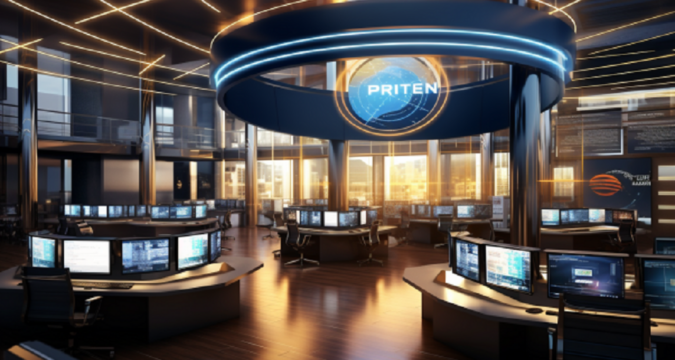 Magnate Finance, an Ethereum Layer-2 (L2) lending firm, has mysteriously disappeared, leaving a trail of losses totaling $6.5 million. The Base platform-based project engaged in a "rug pull" scam, which has left many investors counting their losses.
The report says that the rug-pull was discovered when blockchain security company PeckShield observed a sharp decline in Magnate Finance's Total Value Locked (TVL), totaling $6.4 million. This considerable drop in TVL hinted the project's developers had stolen a sizable chunk of the money from their investors.
It was also gathered that the address used to launch Magnate Finance and the Solfire exit scam had already stolen $4.8 million, later discovered after more inquiry was launched into the situation. According to ZachXBT, a cryptocurrency researcher, speaking on the event on his X handle, there is a growing suspicion that the same people may be responsible for both scams.
Magnate Finance was able to alter its social media profiles, particularly its Twitter bio, where it had falsely accused ZachXBT of violating the project's smart contract before completely disappearing from the internet. It is believed that the uproar from the aggrieved investors was only made louder by this attempt to transfer responsibility and distract attention.
Scammer Moves 1.34 million $DAI To New Wallet, Investigations Commence
As further investigations progressed, the fraud's mastermind relocated over 1.34 million $DAI to a new address. Following this transfer, a sizeable conversion of the stolen money was also noticed, with about $1 million being transferred to the BNBChain via a bridge to hide the stolen funds' trail.
In a previous development, Kokomo Finance, an Optimism network-based lending protocol, organized its exit scam in March and made off with $4 million in customer funds. These instances have triggered a new call for more stringent security and governmental control in the developing Decentralized Finance (DeFi) industry by cryptocurrency stakeholders and traders alike.
Similarly, the cryptocurrency lending protocol Exactly Protocol recently lost over $12 million due to a bridge exploit. Metaverse Post's Cindy Tan analysis explained that "this emphasizes how exposed projects working in the DeFi sector are even further." She added that rapid innovation sometimes outpaces security measures, putting investors at risk."
Tan further admonished that due diligence and cautious engagement in DeFi projects are more important as the cryptocurrency community struggles to overcome these persistent problems. It was also gathered that Magnate Finance had deleted all its official social media handles, website, and all other communication channels, including its official Telegram group.
Meanwhile, Solidus Labs has said they identified over 500 fake tokens used for various scam purposes on the blockchain a few weeks before the Project Magnate event went live. Subsequent analysis has also revealed that close to 300 deceptive tokens have concealed their function in their smart contracts and allow unlimited coin minting.