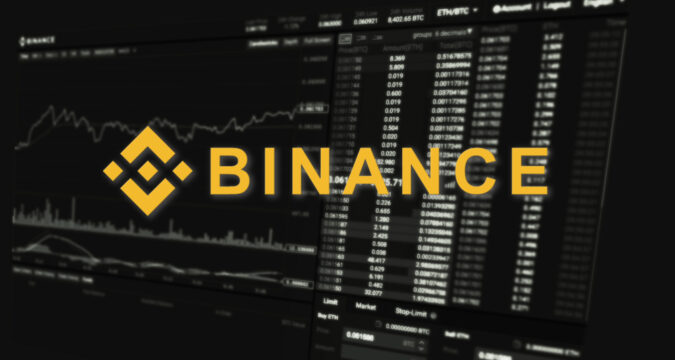 Latest reports showed that Binance exchange had lost its access to the local banking system as regulators increased scrutiny on the platform. Hence, Australian investors cannot fund or withdraw their funds on Binance via local banks until further notice.
Binance, the largest crypto exchange worldwide, allows Australian users to send and receive Australian dollars via the PayID payment function on the exchange. However, Australian investors can no longer transact fiat currency on Binance via their PayID portal.
According to Binance, the leading crypto exchange globally, uses its PayID payment portal the Australian financial authorities have tightened their payment options to clamp down on scams and fraudulent activities rampaging the internet. Hence, Binance exchange no longer has the local banking support to authorize fiat currency transactions on its platform using investors' PayID.
Although the PayID payment function has been ruled out, it is, however, not the only method Australians use for transactions on Binance. Investors in the region can still use their debit or credit cards to buy or sell crypto assets and withdraw their fiat money.
In responding to the situation, a Binance spokesperson assured users that their funds were safe. He said the firm is diligently looking for another payment service provider that would replace PayID and ensure secured transactions.
Crypto Exchanges Face Increased Global Scrutiny
Furthermore, reports showed that Binance and other crypto exchanges are facing increased scrutiny from financial regulators globally. Consequently, crypto traders on these platforms are facing difficult decisions as regards the safety of their funds.
For instance, Binance recently got its derivatives license revoked by the Australian Securities and Investment Commission (ASIC). The permit serves as legal backing for the exchange to offer foreign exchange services and derivatives to wholesale traders in the region.
Previously, the financial agency had queried the giant exchange on how it differentiates wholesale traders from retail traders. In another instance, the American CFTC (Commodity Futures Trading Commission) alleged that Bimance allowed its US clients to trade derivatives illegally.
According to the regulator, any exchange offering derivatives is mandated by the Commodity Exchange Act to register with CFTC. In addition, the regulator oversees BTC and ETH futures contracts in America.
Amid Stringent Crypto Regulations, Revolut Launches Business In Australia
With every step the global regulators takes to curb inflation and money laundering, more pressure mounts on the crypto industry. Hence, many financial firms have been working on innovations to encourage crypto investment while protecting customers' interests.
Australia's Westpac Banking Corp. expressed its belief that crypto would be pivotal to the global economy in the nearest future. However, it also expressed its displeasure over how investors easily lose their funds to scammers in the space.
The bank added that before victims realized they had been scammed, the stolen funds had already crossed borders, making it near-impossible to recover. While other Australian local banks have restricted Binance, Westpac did not reveal its stance on the new development.
London's Revolut recently deployed a new payments-based account for businessmen in Australia. The latest innovation also enables investors to sell and buy crypto. Currently, the brand seeks license from appropriate quarters to establish its business in the region.
To obtain the permit necessary, Revolut has to provide a risk management protocol for international and local transactions, among many other things. With the license, the new brand would be free to operate in the region, according to reports.