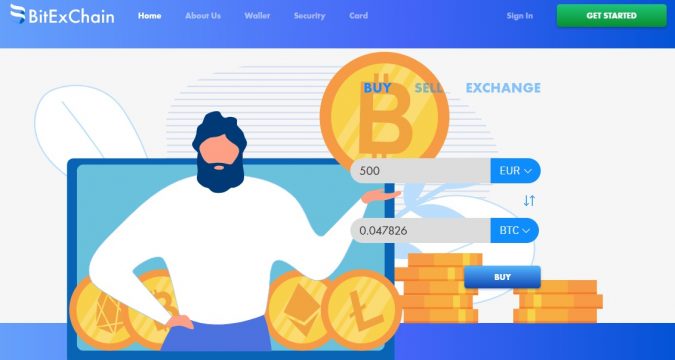 BitExChain Review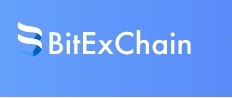 Who hasn't heard of cryptocurrency these days? They are the hottest financial instrument currently available in the market and everyone is trying to get their hands on Bitcoin or some other leading cryptocurrencies in order to strengthen their portfolio. It has become common knowledge that they have a lot of potential to give high returns and this has led to a huge increase in demand. For purchasing and selling cryptocurrencies, the concept of cryptocurrency exchanges was introduced. In the last couple of years, the number of exchanges has surged to keep up with the growing demand. This means that if you are interested in investing in cryptocurrencies, you first need to find an exchange.
Most people turn to Google to find options and you can do the same. The only problem is that it will present you with a horde of choices and this can cause a great deal of confusion. How do you pick a cryptocurrency exchange? What feature do you prioritize? Your aim should be to find a crypto exchange that's legitimate and registered and provides well-rounded services for investing and holding cryptocurrencies. One of the best options in this regard is BitExChain. Comparatively new, this particular crypto exchange was established to cope up with the rising demand of crypto. CoinFarm OU, a company based in Estonia, founded this exchange.
The company is licensed and authorized by the Financial Intelligence Unit in Estonia, which makes it is a regulated company and can offer financial services. Most of the exchanges that exist these days have made it very complicated for people to buy and sell cryptocurrencies. BitExChain is dedicated to simplifying the whole process and it has accomplished its goal rather well. From account registration to customer support, every feature and aspect of this exchange is focused on providing customers with a hassle-free and enjoyable experience.
How do you Get Started?
Registering with BitExChain is an easy process as you just need to fill out a form on their website. The exchange asks for some essential information to create your account. The details you have to share are:
First and last name

Location

Phone number (mobile phone or landline as no VOIP or prepaid numbers are accepted)

Email address (a verification email is sent before your account is activated)

Password (choose a strong password and enable two-factor authentication)

Account currency (choose from Euro, USD, GBP and South African Rand)

Confirm whether you are a political exposed person (PEP) or not

Agree to the terms and conditions

Confirm you are above 18
An email will be sent to the address provided after you have completed the form and your account will be activated. You will be able to send, receive or exchange cryptocurrency. Some documents will be required from you if you plan to use your account for buying and selling cryptocurrency.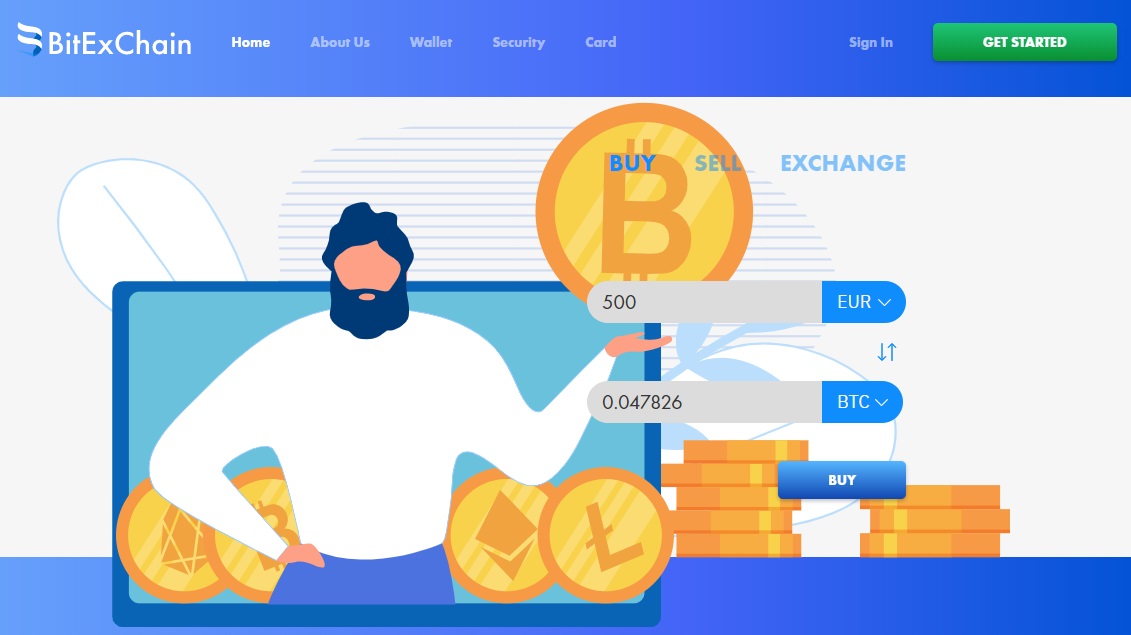 What Documents are Needed for Account Verification?
As BitExChain is a regulated cryptocurrency exchange, it has to comply with international regulations regarding account verification. Those who sign up with the exchange are asked to provide documents for confirming their identity and for confirming their residence. A copy/scan of an ID, which can be any government-issued identification document, like a passport, national ID card or driver's license is required. You also have to submit a selfie holding the ID you submit. This is mandatory as the exchange complies with the KYC (Know Your Customer) policy. No transaction will be completed if verification is not complete.
Along with this, people also have to submit a copy/scan of any utility bill not less than three months old or a bank statement showing name and full address. If credit or debit cards are to be used for funding, the AML (Anti-Money Laundering) policy requires users to submit a copy/scan of the card or its front photo.
How to Use BitExChain?
Using the cryptocurrency exchange platform is very straightforward and there is no learning curve that you need to worry about. After you have completed your verification procedure and have received approval, you can buy or sell Bitcoin and Litecoin, as per your convenience. Currently, BitExChain is offering these two cryptocurrencies to their clients, but they are going to expand their index further. The exchange boasts cutting edge technology, but it easy to use and allows you to switch digital currencies that are provided in the system. After you have executed your transaction, you can store your bought cryptocurrency with BitExChain in the free wallet they provide.
How to Store Crypto with BitExChain?
As mentioned above, BitExChain offers its clients the option of storing their crypto investments in their free wallet. You don't need to have any security concerns about the wallet because the exchange has used excellent measures to keep your crypto safe. They have opted for cold storage for storage purposes and only 8% of the assets are kept online for the use of clients and for liquidity purposes.
They have also gotten insurance of $100 million to compensate clients in case there is any issue. Customer account segregation is also their priority and no employees or third parties are given access to client funds at any costs, neither is the public key or PIN shared. In addition, the wallet address is also changed every time there is any movement in funds to prevent anyone from tracking and exploiting it.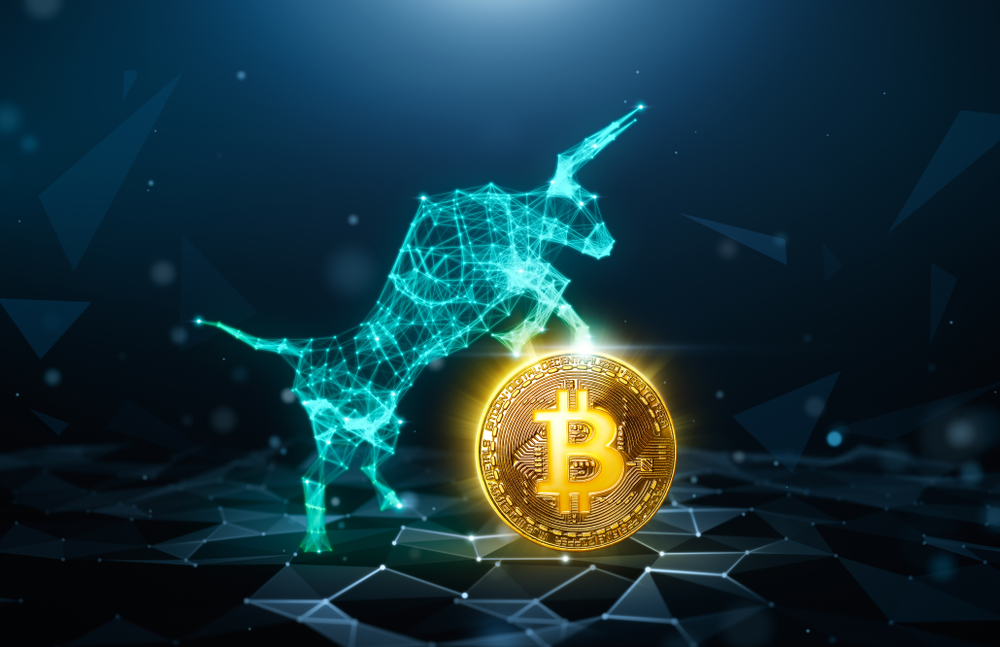 What Banking Solutions are offered?
In order to make your purchases, you would obviously need fiat currency that you can exchange for virtual one. But, how do you use it on the exchange? BitExChain allows its clients to go with bank wire transfer or they can also use their debit or credit card for making deposits and withdrawals. Visa and MasterCard are both supported by the exchange. Deposits are approved instantly, as long as you have a verified account, and withdrawals don't take longer than 72 hours to complete.
Final Thoughts
Thanks to its regulation, BitExChain is a reliable cryptocurrency exchange and it also offers clients with great pricing, affordable fees and excellent customer support to help them invest in cryptocurrencies.
Summary
Reviewer
Review Date
Reviewed Platform
Author Rating