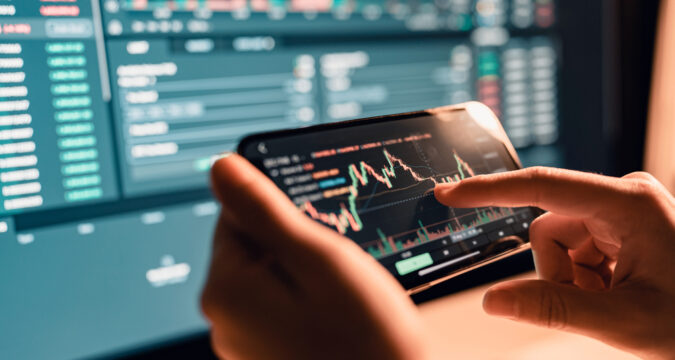 As of now the share of eBay is still adjusting in terms of the price of the intense Covid-19 sufferings.
The global online marketplace eBay faces immense challenges in terms of its performance during the pandemic.
To generate the most cash flow, the company increased its service charges. Hence, the company has mounted for eBay and its market share and share price have seen a decline.
Currently speaking, eBay has the advantage of liquidity due to its large scale.  But the company's outdated metrics indicate that even the dominant player like eBay can eventually experience a downturn.
eBay's current situation is a classic example that a position at the top of the mountain is not guaranteed to last forever. eBay progressed into an international e-commerce platform that provides products at fixed prices.
Shrinking Market Share of eBay
As a result of high prices and service charges eBay's stock price has been declining and its market share is shrinking.
Moreover, the company's finances are also facing the aftermath of its current policies. Most notably, its gross product volume has plummeted massively over the past few years.
Moreover, its competitors most notably are ready to fill the gap in the market by offering more liquidity to eBay sellers. Readers need to understand the importance of liquidity in the market.
It makes the trade more desirable and suitable for both buyers and sellers. As more and more sellers are moving away from eBay and registering with other names like Amazon and Wall Mart, eBay's liquidity is shrinking.
For now, the company has sufficient liquidity, but if these policies are not reviewed the company's liquidity will become insufficient as per the market parameters.
The company's fourth-quarter report has shown that its sales have seen a decline of $7M. This is lower than the market expectations. The stock market experts have already downgraded eBay's stock as a sell.
Moreover, they have also predicted that there are red flags in terms of the company's share price. So investors need to avoid adding their shares to their portfolios.
eBay will share further details about its finances in the upcoming weeks. It is expected that the company's earnings per share will also be halted.
eBay is expecting that its earnings per share for the first quarter of FY2023 will be around $1.05 to $1.09. This shows that for the new financial year, the company will perform well as it is recovering from the Covid-19 aftermath.
In Case eBay meets EPS Expectations
If eBay has achieved its expected EPS this would give the company some momentum. But, its technical indicators are not positive, hence investors need to take a careful approach towards eBay stocks.
Moreover, it has also been cited by eBay's top-level management its revenues for the first quarter of FY2023 are expected to be around $2.46 billion to $2.50B range.
As of this writing, eBay has not provided enough details about its financial roadmap for FY 2023.
Critics are certain that there is something fishy about eBay's future financial projections which is why the company is delaying giving the details about its plans.
On the flip side, the stock experts at Morgan Stanley have said that in a couple of weeks, eBay shares will be priced at $32.
He further added the company's stock will shrink more in terms of price. In order to make recovery, eBay has to make its platform viable for the sellers.
Otherwise, Amazon and other retail giants will replace eBay and occupy its share in the market.