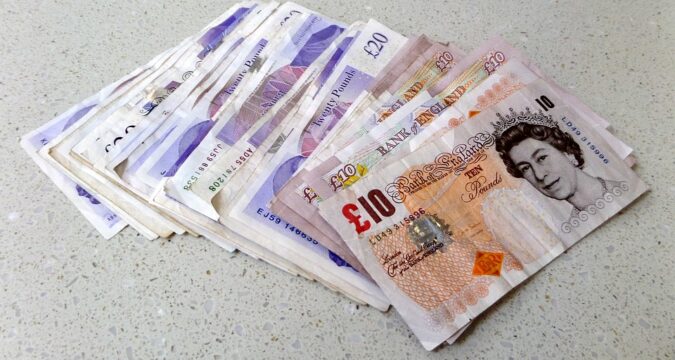 The GBP/USD pair surged to a new weekly high, but it swiftly returned a few points and was last seen moving with very small intraday gains, in the vicinity of 1.3265.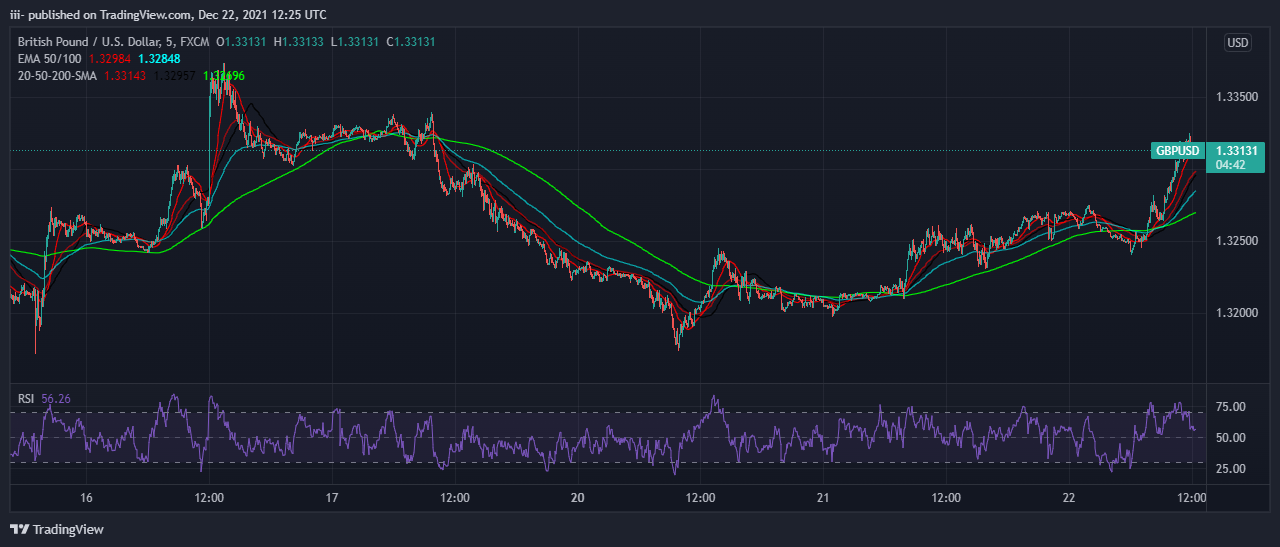 GBP/USD CHART Source: Tradingview.com
Following a daily low in the vicinity of 1.3240, the GBP/USD pair attracted some dip-buying on Tuesday and closed the day in the green for the second consecutive day. 
COVID Cases And Restrictions 
The fact that the UK's Prime Minister of the UK, Boris Johnson, has ruled out the idea of implementing new restrictions before Christmas has helped boost the value of the Pound.
Despite this, a number of variables prevented traders from making strong bullish wagers on the major, thereby putting a cap on any substantial gain for the stock. 
The deteriorating COVID-19 conditions in the UK continued to operate as a drag on the Pound. In reality, the United Kingdom confirmed 90,629 fresh COVID-19 infections on Tuesday, a modest decrease from the record of 91,743 instances reported the day before.
Furthermore, Prime Minister Johnson has stated that the data pertaining to the Omicron variety would be kept under review in order to determine whether or not harsher steps are required next week.
This, along with the deadlock between the United Kingdom and the European Union over the Northern Ireland Protocol, has kept the GBP/USD pair from gaining ground, at least for the time being. 
Brexit Concerns And Fiscal Policies
According to the UK's Foreign Minister, Liz Truss, who is currently in charge of the Brexit discussions, their stance on the Northern Ireland Agreement has not altered since they spoke.
She went on to say that the European Court of Justice's position as the last arbitrator in the agreement must be eliminated and that the United Kingdom will not hesitate to use Article 16 if this does not happen in the foreseeable future.
Aside from that, a small strengthening of the US Dollar did not support the GBP/USD pair in capitalizing on the move, prompting some selling around the 1.3280 level. 
The Fed's hawkish view, which predicts at least three rate rises next year, continued to provide strong support for the Dollar.
As a result, care should be exercised before preparing for any additional appreciation in the face of somewhat weak liquidity circumstances as the year draws to a close and the Christmas season approaches.
As for the US economic calendar, traders are looking forward to the fourth quarter GDP print and the Conference Board's Consumer Confidence Index, which might provide some short-term trading opportunities in the GBP/USD pair in the coming weeks.