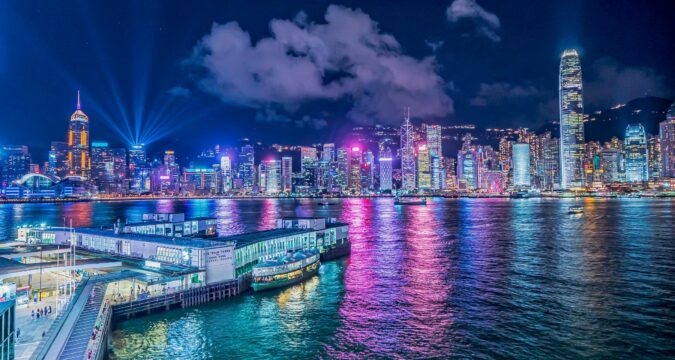 The financial regulator in Hong Kong has issued a warning to crypto exchanges engaging in what it calls "improper practices" to desist or face criminal charges.
The Securities and Futures Commission (SFC) gave the warning in a statement on Monday, stating that unlicensed crypto exchanges are carrying out unlicensed activities in the region, and falsely claiming they have applied for regulatory approval.
Also in the statement, the SFC said crypto exchanges engaging in such fraudulent activities while awaiting regulatory approval will not be granted such approval.
"It has come to the attention of the SFC that, anticipating the transitional arrangements, some unlicensed VATPs set up new entities to provide virtual asset services in Hong Kong," the regulator said.
"It is an offense for any person to make a fraudulent or reckless misrepresentation for the purpose of inducing another person to trade in virtual assets," the statement further stated.
Hong Kong is one of the most crypto-friendly destinations in the world. The Chinese administrative region recently flung open its doors to crypto companies around the world to come and do business in the region.
As a result, many crypto exchanges and other startups have either moved to Hong Kong or opened an office there. This has led to some entities engaging in criminal activities, according to the statement released by the SFC.
"For example, they may, under new or existing entities, launch certain virtual assets for trading by retail clients, trading services in virtual asset derivatives, or arrangements involving virtual assets such as virtual asset 'deposits,' 'savings" or "earnings" which are not allowed under the new regime," it added.
Hong Kong strict on Crypto regulation
Hong Kong is no doubt a friendly environment for crypto projects to thrive. However, it has emphasized that it would not compromise in its effort to protect citizens investing in crypto assets. 
The government released a series of policy statements about cryptocurrencies with the goal of strengthening its position as a global financial center in October last year.
The policy serves as guidelines for crypto companies seeking to operate in the region, violation of which is a criminal offense.
With this latest warning, the SFC seems determined to punish those who violate the guidelines spelled out for crypto companies operating in the region.
Hong Kong facilitating crypto growth
Apart from Hong Kong being a welcoming place for crypto assets, it is also actively exploring ways to expand the reach of crypto to mainland China.
In a recent interview, Hong Kong lawmaker Johnny Ng said he hopes there will be discussions exploring the possibility of connecting virtual asset platforms in Hong Kong with digital asset exchanges in Shanghai. Such a development could be key to bringing China back into the crypto space.