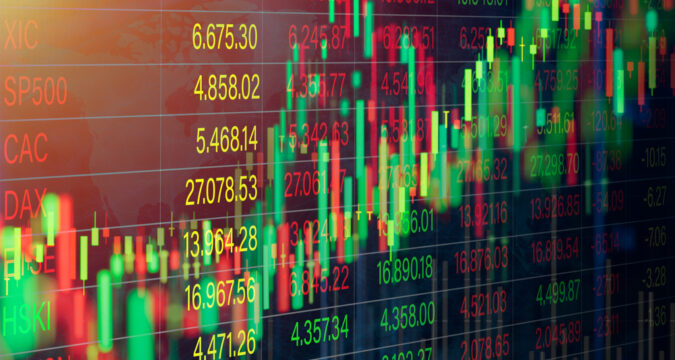 Fed rep Powell's views caused uncertainty in the market as NZD/USD pair struggles to go beyond 0.6200.
Powell says that higher interest rates by the Feds played a massive role in the poor projection of employment opportunities for the future.
The atmosphere in the Forex markets seemed steady, which made it difficult for the NZD/USD pair to go above 0.6200 in Tuesday's early Asian market session.
Experts have predicted that a similar trend might persist in the market for a couple of days as investors are seeking clarification from Jerome Powell in his speech about interest rates hike.
Forex Market Risk Impulse as of Now
The current market's risk impulse is now aligned with the assets class. Nonetheless, the market indicators are clear that some risk-sensitive currencies have still gained solid ground.
Although from the past week The U.S.D is facing quite some resistance around 106.80 and has yet to cross that mark. But it has held its value at 106.80.
Moreover, the data has also revealed that US Treasury yields have gone past 3.75%, a ten-year high.
Investors are hopeful that clarification from the Fed about the interest rate hikes will bring things back to normal.
GDP Is the Most Important Factor for Investors
Investors are keenly waiting for the fourth quarter's data regarding GDP growth.
The GDP percentage for the third quarter was unchanged at 2.6%. For the fourth quarter, the decline in the GDP will make it impossible to slow down the inflation rate.
Investors are keenly waiting for the GDP figures because they could not afford to place their investments against the indication of a decline in GDP growth.
KIWI Dollar NZD Overview
As the USD seems unwavering from China's Covid issues, the New Zealand currency seems highly sensitive to China's current chaos involving the country's zero-Covid 19 policy.
The mass protest in China is likely to make the situation harder for NZD to perform well in the Asian markets.
The NZD's last price today was at 0.6197 as compared to the previous day's high of 0.6246.
This shows that just within 24 hours the daily change is at 0.0038. NZD/USD too slumped down by the end of the day.
As NZD shows fluctuation amid China's domestic issues, investors must avoid investing in NZD and USD/NZD pairs.
However, the good news for those who are keen on investing in NZD is that the authorities in Zhengzhou said that they are willing to lift the lockdown in its industrial areas so that economic activities can continue smoothly.
As soon as the unrest in China settles the NZD is expected to make a strong comeback and NZD/USD will gain quickly.