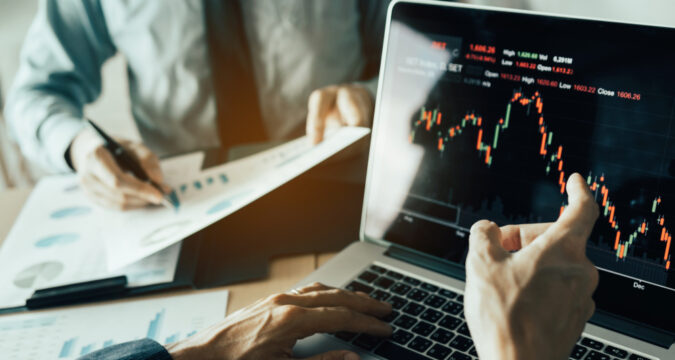 Over the past few hours, Polkadot (DOT) has been experiencing positive momentum, with the currency rising as high as $5.27 during today's trading session. This follows a Polkadot pricing study that showed the bullish trend is intensifying.
The report says that the 4-hour chart shows Polkadot's volatility is reducing. This suggests that DOT's price is settling into a narrow range, which could portend a future breakout in either direction. With a score of 48, the Relative Strength Index (RSI) indicator displays a movement in an upward trend.
This suggests that there is healthy market buying activity for DOT. The RSI is still in the neutral area, though, so there is still potential for the price of DOT to increase or decrease. The upper bound of the Bollinger bands, which is $5.39, is the first level of resistance any investor must look out for.
Analysts warn that if the price of DOT can overcome this barrier, it might go on to the next barrier at $5.60. On the other hand, DOT's price could fall near the $5.17 support level if it cannot overcome the resistance at $5.39. DOT's price may drop further toward the next support level at $5.00 (that is) if it drops below this level of support.
Polkadot Continues To Gain, As Investors Go on The Lookout
According to the study of Polkadot price so far, DOT's bullish momentum is gaining strength. Because of its recent consolidation within a narrow range, the coin could be about to break out in any way. Although there is healthy purchasing activity as indicated by the RSI indicator, they say there is still potential for the price of DOT to move either up or down.
Investors should monitor the $5.39 and $5.60 resistance levels and the $5.17 and $5.00 support levels. A breakout above the resistance levels may predict additional gains for DOT, while a breakdown below the support levels could predict further losses.
According to the Bollinger bands indicator published on the Cryptopolitan platform, it shows that price of DOT to is reaching a $5.54 price mark, which was said to be its resistance level. The value of the lower band also shows $5.17, which serves as support for the coin. Meanwhile, DOT's Moving Average (MA) was established at $5.32, hence, its present price level.
Also, the Relative Strength Index (RSI) has been said to have assumed an upward trend, scoring 39. On the other hand, the Relative Strength Index (RSI) shows a little upward movement in what was explained as the neutral region of the movement, thereby showing a buying trend.
Experts have also warned that investors should always proceed cautiously while trading cryptocurrencies because the market may be unpredictable. Before making any investment decisions, careful research and analysis are important.