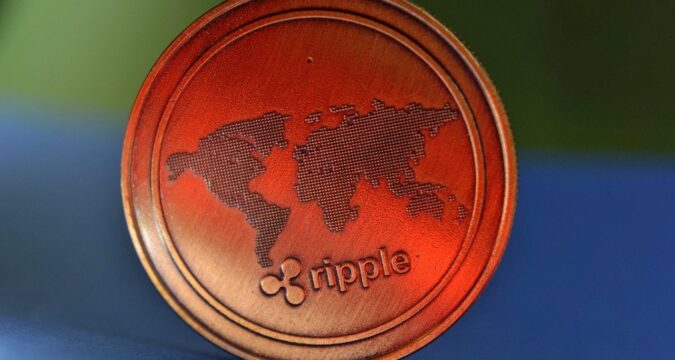 A security incident that affected Fortress users spurred Ripple's acquisition of the company, new details reveal. According to a Ripple spokesperson, talks about a potential acquisition of Fortress "accelerated" last week, after the startup's customers lost funds in a security incident.
Ripple is said to have covered losses suffered by customers of Fortress Trust as a result of the incident. Fortress had on 7 September issued a statement on Twitter, saying that its customers were affected by a "third-party vendor whose cloud tools were compromised," but said there was no loss of funds.
However, it has now been gathered that it was Ripple's stepping in that rescued the victims and made them whole.
"Conversations accelerated last week following the security incident via a third-party analytics vendor, but this opportunity makes sense for Ripple in the long term," said a spokesperson for Ripple.
"Luckily, Ripple was in a position to act quickly to step in and make customers whole, and there have been no breaches to Fortress technology or systems. Fortress notified customers immediately of the incident when it happened — as they mentioned in their tweets," the spokesperson continued.
The spokesperson however did not disclose the specific amount of funds lost, as according to him, the company cannot disclose specific details on users' wallets.
Ripple's Fortress Acquisition
Ripple announced last week that it was acquiring Fortress Trust, a blockchain services company for institutional investors. The acquisition was part of Ripple's strategy to bring better quality services to its institutional investors via regulatory compliance.
As a licensed blockchain company, "Fortress Trust provides critical infrastructure to address the growing enterprise crypto market that complements Ripple's business and product roadmap," Ripple said in a blog post
"As an early investor in Fortress Blockchain, we've had a chance to get to know the team, its vision and technology. Since their launch in 2021, they've built an impressive business with recurring revenue and a strong roster of both crypto-native and new-to-crypto customers," said Brad Garlinghouse, CEO of Ripple. 
"We're excited to bring on this team and its technology to accelerate our business and continue pressing our advantage in the areas critical to crypto infrastructure," Garlinghouse added.
Another Regulatory Advantage for Ripple
As a result of the acquisition, Fortress Trust becomes a part of RIpple, bringing onboard the Nevada Trust license it holds. This adds to Ripple's  several regulatory licenses despite its legal challenges with the U.S. securities and exchange commission (SEC).
The company and its subsidiaries collectively already has licenses in many countries, including a NY BitLicense, more than 30 Money Transmitter Licenses across the U.S., and an in-principle Major Payment Institution License from the Monetary Authority of Singapore, the country's Central Bank.