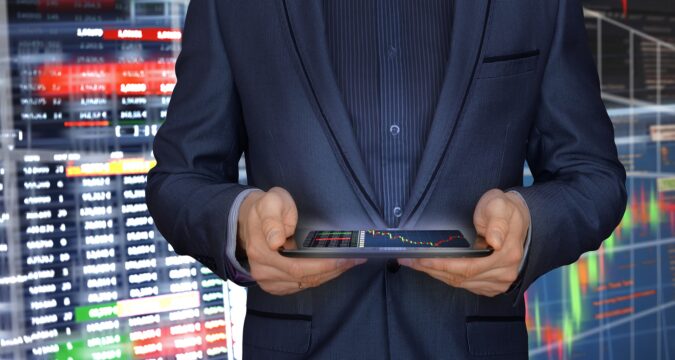 As per the latest reports, Nvidia stock prices reportedly experienced a climb on Thursday, July 22, 2021. The rise in the prices for the Nvidia stocks was observed following the renewed and higher price target predictions made by Atif Malik.
Atif Malik is one of the senior analysts, who is currently providing his services as an analyst for Citigroup. According to his price targets, the stock prices Nvidia would be experiencing a split of 4-for-1. As a result, the share prices for Nvidia experienced a climb and they have risen by 0.052% in the last 24-hours.
Previously, Malik had set his Nvidia price target for the share to be at $180. However, in the light of the sales, Nvidia has managed to achieve in the running year, he has increased the one-year price target. With the latest figures and stats in place, he has lifted the price target, setting it to be $223 per share.
On the other hand, he has kept the buying rate for the shares to be exactly at a 4-to-1 split. Malik stated that he has set this split keeping in mind the fast recovery Nvidia has experienced since the beginning of 2021. Ever since the beginning of the year, graphics cards and chips have been climbing very high in terms of prices and demand.
It just happened recently when the stock prices for Nvidia went down. It was mainly to do with the cryptocurrency sector in the Chinese region. Starting May of 2021, China has started a crackdown against the cryptocurrency mining sector in the country. This has resulted in the closure of cryptocurrency mining farms on a giant scale because China was responsible for generating more than a quarter of the world's Bitcoin hash rate.
The link between crypto-mining and the Nvidia graphics cards is that the rigs used for mining have Nvidia's high-end graphics cards installed into them for generating hashrate.
As cryptocurrency mining went down to zero in China, so did the demand for graphics cards on a very large scale. This ended up resulting in a pullback that Nvidia experienced in terms of its stock prices.
Fortunately for Nvidia, the pullback was short-lived because the gamer community that was holding back on purchasing high-end GPUs due to high prices found the new prices within their range.
This resulted in a large-scale buyout of high-end GPUs manufactured by Nvidia, escalating the stock prices of Nvidia to a high figure.
It is hoped that in the light of the recent developments, Nvidia will be considering keeping the prices of its newer versions of graphics cards at a reasonable price.