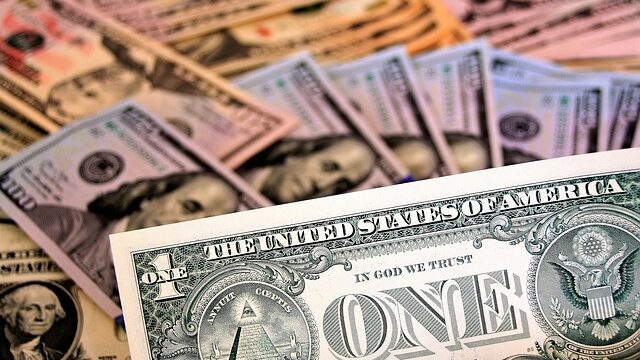 US Federal Reserve Chairman, Jerome Powell is optimistic about the inflation situation in the US, saying it will only be a short while before things come back to normal. Chair Powell appeared before the US Congress on Wednesday to discuss the current situation of the economy in the country. However, Powell is rather optimistic about everything, also noting that it was not yet the time for the Fed to introduce another policy, following inflation and other things. 
The US reported a 5.4% inflation growth in June, which is the highest in 13 years. On the other hand, core inflation rate posted a 4.5% increase beating the expectations of economic analysts. Markets were a bit affected, however, traders remained resolute. While Chair Powell admitted that the inflation is just temporary, experts have predicted worse. Jerome Powell has been optimistic for months on end now. He also hinted at banks increasing interest rates to hedge against inflation.
US Fed Chair Says $2 Trillion Funding Helped Businesses and Workers 
While speaking in June, Powell commented on the $2 trillion bailout fund for businesses, nonprofits including state and local governments. On this, he further opined that the bailout fund stopped businesses from quitting and workers from getting laid off. Although the growths between the economy and the labor are not on the same level, Powell said they were recovering all the same.
In contrast, analysts are of the opinion that the Fed is downplaying the severity of the inflation. According to them, the current administration has increased spending on infrastructure, which is a worrisome thing. They believe the Fed is not above board with facts. 
Meanwhile, producer prices rose by 1% according to the data provided for June. Analysts had pegged monthly growth at 0.6%. Yearly growth currently stands also rose by 7.3%. Interestingly, S&P 500 Futures is showing signs of life, suggesting that stock traders are fending off inflation concerns.
Will WTI Oil Move Back Above $75 Mark?
West Texas Intermediate (WTI) Oil perched at $73, moving close to the $75 mark and suggesting an agreement between Saudi Arabia and United Arab Emirates (UAE) on a UAE production allocation. Towards the end of Q1 2022, 3.65 million barrels (bpd) will be the benchmark for calculating production. On Tuesday, a crude oil report issued by the API Crude Oil Stock Change noted a decrease in production by 4.1 million barrels as against the 4.3 million agreed by analysts.
As crude oil production plunges deeper, it has an opposite effect on WTI oil. Also, it has been speculated that the end of OPEC's challenges could see the price of WTI move back $75, which will ultimately be a good thing for stocks based on oil.