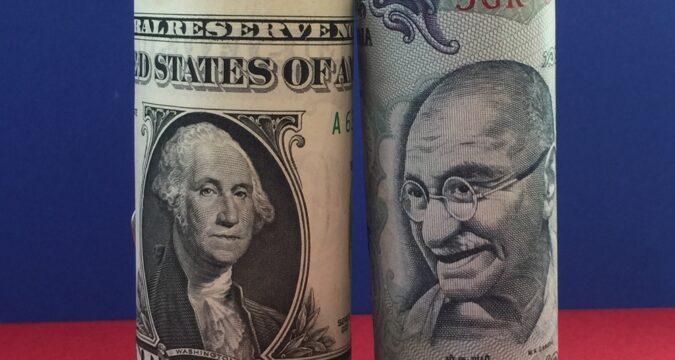 Briefly –
USD/INR has explored a consolidation phase lately.
The RBI and Fed maintained a convergence recently.
The pair might record an upside breakout soon.
USD/INR stayed in a constricted range as market participants waited for the NFP (non-farm payroll) by the United States. While publishing this content, USD-INR traded at 77.57. Moreover, the pair has been at this value area within the past couple of days. The exchange rate stayed briefly under the 77.86 all-time high and nearly 3.14% beyond April's lowest mark.
Upcoming US NFP Data
Monetary policy convergence between the Reserve Bank of India and the Fed Reserve had USD/INR moving sideways within the past couple of weeks. The RBI started hiking interest rates recently following months of hesitancy. The latest move comes as the bank fights persistent inflation. Furthermore, the bank might extend the hikes after ending next week's Wednesday meeting. Financial analysts expect the bank to raise the rates by 0.50% and confirm more upticks in the upcoming months.
That occurs as India sees consumer prices at stubborn highs. For instance, the latest economic data shows the nation's inflation soared to an 18-month high in April. That means a hawkish tone from the Reserve Bank of India. Also, Fed Reserve adopted pessimism amidst escalating inflation. The bank introduced a 0.25% rate surge in March and another 0.50% in May. Furthermore, Fed officials warned about other 0.50% hikes in the upcoming meetings.
Moreover, the Fed began its QT policy this week. That means reducing its balance sheet, promising $47.5 billion monthly reductions. It will double the figure later on the later. For ow, USD-INR awaits catalysts from the upcoming jobs data by the United States. Financial experts expect the stats to reflect India's unemployment rate dropped in April to 3.5%.
USD/INR Prediction
According to the four-hour chart, USD-INR remained inside a constricted range over the past couple of days. Further evaluations show the pair created a symmetrical triangle formation. Moreover, USD/INR oscillates with the 25- and 50-day MA. It's also briefly beyond the 23.6% FIB retracement area. Thus, the pair will likely present a bullish breakout within the upcoming weeks. That would clear the road towards the crucial resistance at 77.90.