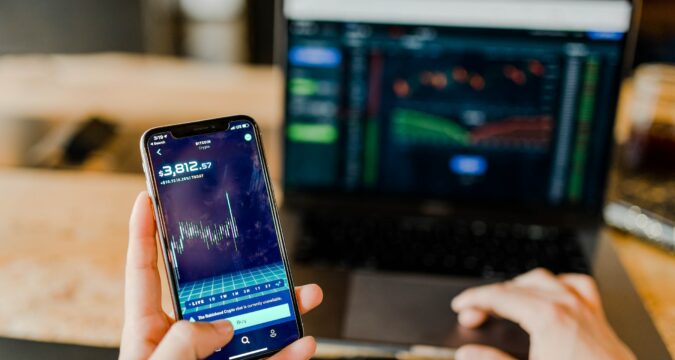 The scope of Bitcoin investing has continued to widen and now includes many options. One of such options is that you can now include Bitcoin or other cryptocurrencies in your retirement plan.
This is made possible through Individual Retirement Arrangements (IRAs). This is now a reality because many employees are seeing the potential in crypto and now hope to benefit from the industry. Through an IRA account, employees of can benefit from crypto investing. 
Apart from the benefit of gaining exposure to cryptocurrencies, Bitcoin IRAs also save its users from capital gains taxes. With an IRA, you'll at least be exempted from such taxes for the time being if not exempted completely.
Interested employees of selected organizations can request to have 20% of their retirement savings in crypto, all they have to do is ask. If you're interested in this arrangement, here are five of the best Bitcoin IRAs to use for this purpose.
Bitcoin IRA
This is the overall best Bitcoin IRA out there. You can trade over 60 cryptocurrencies through it including bitcoin, ether, litecoin, stellar lumens, zcash, bitcoin cash, ethereum classic, and digital gold.
The platform stores its assets with BitGo Trust, a renowned crypto custody firm. It also has $700 million in insurance for the funds, as well as 100% offline storage.
To invest in Bitcoin IRA, you need a minimum investment of $3,000, which can be for a single or multiple assets. You can rollover funds from traditional IRAs, Roth IRAs, SEP IRAs, SIMPLE IRAs, 403bs or 401(k)s). 
In terms of fees, you only have to pay an initial one-time service which is used to cover support services for retirement fund rollovers, security storage, and setup costs for a self-directed IRA with BitGo Trust.
BitIRA
BitIRA is a Bitcoin IRA that supports several crypto assets including bitcoin, bitcoin cash, ether, ethereum classic, litecoin, zcash, stellar lumens, bitcoin sv, and more.
It's a platform that takes security very seriously, custodying with Equity Trust Company which handles all of the administrative duties of the account, while simultaneously giving you complete control over your assets. 
The minimum investment for this platform is $5,000 and like Bitcoin IRA, you can invest in just Bitcoin or in multiple assets.
BitIRA users can only access their accounts through multi factor authentication, and the assets are stored in offline storage.
There's also a $100 million insurance cover against theft, destruction or loss of assets. For fees, BitIRA charges a $195 annual maintenance fee and 0.05% fee for crypto storage.
CoinIRA
CoinIRA offers several account types to its users, with access to bitcoin, ether, litecoin, and 17 other cryptocurrencies.
The platform makes provision for consultants to guide you in the entire journey as well as answer any questions you have on tax benefits, crypto retirement savings, inflation hedging, and more.
There are no limits on the investment and though the platform also uses Equity Trust Company as its custodian for customer assets, it charges zero fees for cold storage of crypto assets.
However, there's a 1.25% fee on buy transactions and a 1% fee on sell transactions.
Alto IRA
Alto is a Bitcoin IRA known for its low fees and multiple investment options such as fine art, startups, real estate, cryptocurrencies, private equity, and more.
You can access more than 200 cryptocurrencies which are stored in both hot and cold storage. The platform has a commercial crime policy insurance coverage of $320 million and $3 million in cyber crime coverage.
iTrustCapital
This is another low-fee IRA that offers traders 25 crypto assets such as bitcoin, ether, cardano, dogecoin, polkadot, litecoin.
In addition to crypto, it offers precious metals like gold and silver. Funding options include IRA transfers for Roth, SEP, and SIMPLE IRAs, employer plan rollovers for 401(k)s, 403(b)s, thrift savings plans, and 457 plans