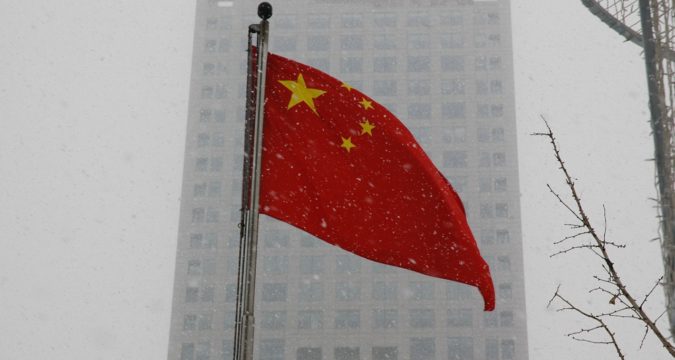 The forex trading session for the Chinese yuan on Monday was quite fortunate as it saw the currency's price rise significantly. The Chinese yuan was able to perform very well compared to other Asian currencies.
For the Asian forex investors, the overall situation was full of shocks. This is because the majority of the Asian currencies steered in the negative direction while the yuan grew in value.
Optimism is rising in China
The overall Chinese markets have continued plunging mainly due to the constant rise in COVID-19 cases and the collapse of the real estate industry.
After battling COVID for a long time and with a lot of aggression, China is getting ready to regain its spot in the trading industry.
As recently communicated by the Chinese government, they have been able to control the pandemic situation in the country at a very significant level.
The efforts of the medical sector are finally paying off as they have managed to reduce COVID-19 cases. Therefore, China has announced that it would start easing the COVID measures.
The country has enforced curfews and lockdowns in areas that had a higher tendency of spreading the virus. However, as the cases have started toning down, the country wants to liftoff the curfews/lockdowns.
Price Actions of Asian Currencies
Due to recent developments, the Chinese yuan has grown stronger while the majority of the Asian currencies have plummeted.
The Chinese yuan has surged 1% against the greenback. This is the strongest level the Chinese yuan has hit against the dollar in two months.
At the time of writing, the value of the Chinese yuan versus the dollar is 7.0375. The value of the offshore yuan has also surged against the greenback. Its value has recorded a 0.8% surge in the latest session.
The value of the South Korean won has lowered versus the dollar by almost 1%. The good news for the won is that it had recorded a 6.4% surge against the dollar in the last week, so the 1% drop is insignificant.
The Japanese yen has also dropped in value versus the dollar. Its value has fallen 0.5% against the dollar but it had been hovering around a 2-month high trading price before the demise.
The value of the Indian rupee has also fallen 0.6%, which is due to the rising prices of oil. The rising oil prices have put pressure on the Indian economy, thus, pressing the Indian rupee.
Luckily, the Malaysian ringgit found itself to be a gainer in the latest trading session. Its trading value reportedly surged 0.8% in the Southeast Asian market.