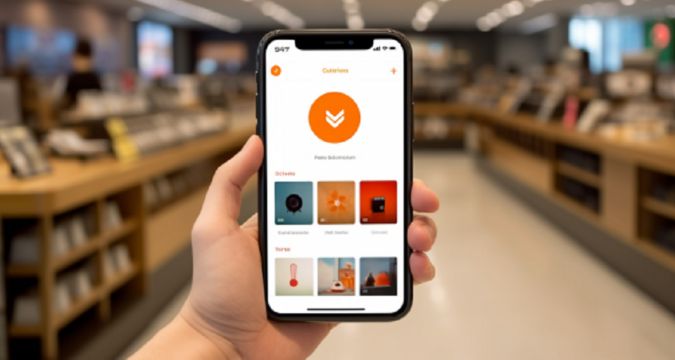 Leading cryptocurrency payment solutions provider Oobit has announced its integration with Fireblocks, an easy-to-use platform used to create new blockchain-based products and manage day-to-day digital asset operations.
This is coming ahead of Oobit's Crypto Tap-to-Pay launch in Europe & UK. Oobit gives its users a seamless crypto payment experience, similar to Apple Pay, but using crypto. Crypto payments using Oobit can be done at any time of the day globally by using VISA/Mastercard POS terminals. 
In addition, the app allows merchants to receive payments in their local currencies, so they don't have to worry about conversion of the cryptocurrencies. When launched with this feature, Oobit will enable European & UK Passport holders carry out in-store transactions globally.
Speaking on the integration, the CEO of Oobit, Amram Adar said the integration opens the door to more collaboration with other key players in the industry.
"Our integration with Fireblocks not only opens doors for potential collaborations but also enables us to expedite the setup process with new partners. As Fireblocks is already integrated with major players in the market, we can seamlessly connect with these entities, eliminating the need for extensive integration efforts from scratch," he said.
Fireblocks Supporting Easy Crypto Payments
The integration of Oobit with Fireblocks is a major milestone as it is a way to encourage easy use of crypto, hence encouraging crypto adoption. One of the problems with the use of crypto is the process of using it for payments.
By coming together, Oobit and Fireblocks are joining forces to make daily crypto use for payment in stores a reality. Also speaking about the integration, Stephen Richardson, Managing Director, Financial Markets at Fireblocks said Fireblocks is happy to support Oobit's vision to make crypto use easier.
"We are excited to support Oobit's vision of making it easier for users to pay with crypto with the launch of their new Tap-to-Pay feature. Fireblocks employs next-generation, institutional-grade technology so Oobit users can rest assured that their digital assets are safe and secure," he said.
Crypto Adoption in Europe
Cryptocurrency regulation has been slow in Europe, but the adoption has been quite fast. In Russia for instance, citizens have been using cryptocurrencies for long, even though the government doesn't fully agree with it.
With the recent sanctions on the country, this wave of adoption has even increased. In the UK, the government has demonstrated a willingness to develop the industry with a friendly regulatory framework. With the recent developments in the country and Europe as a whole, cryptocurrencies are likely to have a stronghold in the region.
This is what has attracted Oobit to the it in the first place, and more crypto service providers are likely going to show interest in the near future.