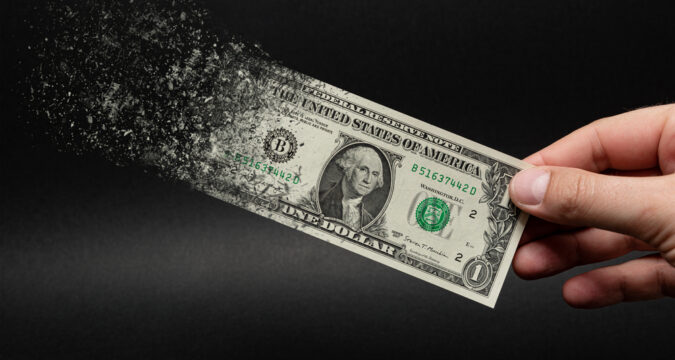 Nordstrom has recently shared its earnings for the recently completed quarter and posted its full-year guidance.
Although the company's earnings were better than the analysts' expectations, its full-year guidance did not do well with the investors.
The investors were angry and concerned as the company slashed its forecast for financial figures.
Nordstrom Cut its Full Year Guidance
It was on Tuesday when Nordstrom made an announcement in regards to its earnings for the recent quarter.
The company also shared its guidance for the rest of the year but the guidance was lower than what the analysts and the investors were expecting.
However, Nordstrom stood by its guidance citing slow demand in products as well as an enormous number of inventory items. The company revealed they ended up building up an inventory with way too high units.
Now, it is stuck with a glut of inventory and wants to deal with the situation as soon as possible.
Nordstrom Shares Dipped
Despite sharing promising earnings in the second quarter, Nordstrom shared lower guidance for the rest of the year.
After sharing low guidance for the year 2022, the share prices for the retailer slipped. In the latest stock market report, the share prices for Nordstrom fell by 14%.
It was the extended trading session on Tuesday when the share prices for Nordstrom experienced a downtrend.
Slashed Guidance by Nordstrom
As Nordstrom slashed its annual guidance, it lowered its credit card revenue growth to 5%-7%. Previously, Nordstrom had set the credit revenue growth to 6%-8%.
For adjusted earnings, Nordstrom had previously set the expectations to $3.20 to $3.50 per share. However, the company has now cut the estimations to $2.30 to $2.60 per share.
On the other hand, the analysts at Refinitiv had set their own expectations for the adjusted earnings for the year 2022. They had expected that Nordstrom might achieve a 6.7% rise in its earnings per share.
Earnings for Second Quarter
For the second quarter of 2022, Nordstrom has revealed that it has generated earnings of 81 cents per share. The estimations made by the Refinitiv analysts were for 80 cents per share.
The revenue reported by Nordstrom for the quarter was $4.1 billion while the expected revenue was $3.97 billion.
Macy's Estimations
Nordstrom is not the only company that has made the same prediction about consumer demand, Macy's seems to be on the same page.
Macy's has also slashed its own full-year guidance. The company has predicted that it is also expecting a fall in consumer demand for the rest of the year.
Consumers' interest is deteriorating in discretionary items that include apparel and other items.