GlobalCTB.com Review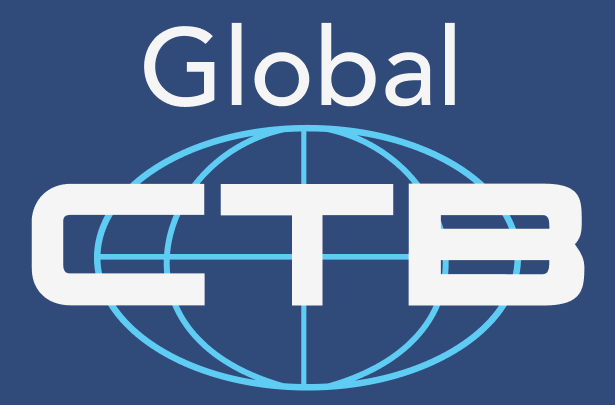 Bitcoin was the first cryptocurrency that was Satoshi Nakamoto introduced in 2009. It was certainly a new concept, but it didn't really gain proper momentum until the last few years. From 2017 onwards, the crypto market has expanded significantly, beyond what anyone could have imagined. What began in 2009 with just one cryptocurrency has not spread out to comprise of almost 6,000 cryptocurrencies, each of which have their own trading and profit potential that sets them apart from the rest. There has also been an increase in the number of people wanting to trade cryptocurrencies because they offer the opportunity to earn substantial returns within a short time span.
Thousands of investors have earned millions, thanks to cryptocurrencies and the rise in interest in these digital currencies. This has prompted others to take an interest and they also want to enjoy the same returns. To keep up with the demand, a large number of trading platforms and brokerages have been established from where people can enter this market. Trading crypto is like trading other assets such as foreign currencies; it cannot be done without a brokerage. But, it is important to note that just like the forex market, not every crypto broker can be trusted straight away.
You have to do your homework because the crypto market has also become infamous for its scams. As cryptocurrencies are decentralized and unregulated in nature, they have been more vulnerable to scams and frauds. Scammers have also gotten quite sophisticated and they advertise themselves as legitimate brokerages, which can make it difficult for newbies to identify them. This is where you have to be thorough in your homework if you don't want to be a victim. To avoid this, people prefer to opt for brokers who have a history and offer a variety of instruments for trading.
The problem with such brokerages is that while they are reliable, they only offer you limited or popular crypto options. After all, it is just another asset category to them. If you are purely trading cryptocurrencies and not interested in any other asset, it is best to look for a broker specializing in crypto. This market is considerably more volatile than any other market and since it is still relatively new, there are a lot of changes and developments. Brokers focusing only on cryptocurrencies will keep up with the latest developments and will provide you access to all tools and resources that are needed specifically for trading this particular asset.
Global CTB
This is not something general brokers can do. When you search for brokers specializing in crypto, one of the options that will grab your attention is Global CTB. This is a brokerage that has fully dedicated itself to cater to crypto traders and has gone to great lengths to ensure it can fulfill their every need in the best possible way. A group of former brokers came together to establish this brokerage firm, which has set it apart from the rest. These brokers were able to tap into their knowledge of how trading works and understood the perspectives of traders. Hence, this enabled them to provide their traders with a full and smooth trading experience when trading cryptocurrencies.
Global CTB puts its clients at ease immediately and ensures that they have everything they need to make their crypto trading journey effective and successful. Some of the ways that the broker has done this are highlighted below:
The crypto market is full of risk, considering the fact that they are mostly unregulated and their decentralized nature. Traders want to enjoy their potential, but they are also hesitant because of the security concerns. To put their minds at ease, Global CTB has gone through the process of getting itself regulated. If you have done any research into brokerages, you would have discovered that brokerages are either regulated or unregulated. Those that are licensed and monitored by a regulatory body in the financial industry are referred to as regulated brokers. They have to follow proper rules and regulations, along with maintaining transparency and complying with ethical and operational standards.
As for unregulated brokers, they are not subject to any set guidelines or regulations and so they can create their own standards and policies. If you check out scam brokers, you will come to know that most of these were unregulated brokerages and so you need to steer clear of them. Luckily, Global CTB doesn't fall into this camp as it has chosen to get regulated for providing its services in the market. They are properly licensed and are not just leading you on. You can verify their claim by visiting their website and taking a firsthand look at their license.
The fact that Global CTB is regulated is highly reassuring because it means they will be forthcoming about their policies, will have no hidden charges to spring up on you and will not vanish overnight with your investment.
The broker offers plenty of room for diversification
Bitcoin was the first cryptocurrency to be introduced, as mentioned earlier, but it is no longer the only one in the market. It still remains the top one in terms of market capitalization, but over the years, it has been joined by thousands of others, some of which have been quite successful. Others are relatively new and are making their presence known in the market. While a lot of people want to put their money in Bitcoin when they decide to venture in the crypto space, it is important to remember that trading it can be very costly. Moreover, with so many traders opting for Bitcoin, there is very little room for profits.
Therefore, at this point traders decide to take a look at the other options in the market. The only issue is that not all brokers will give you this opportunity. Most will just offer the top three to four options in the market that are Bitcoin, Litecoin, Ethereum and Ripple, which is quite limiting. There are thousands of more crypto coins that have a lot of potential and any one of them could be the next Bitcoin. How do you gain access? Global CTB gives you the opportunity to do exactly that. It not only has the top options in the market, but has also added other lesser-known cryptocurrencies to its index.
When you opt for Global CTB, you will be able to invest your money in NEO, Dash, Bitcoin Cash, Monero and plenty more. This means the broker provides its clients with the opportunity to diversify their investment within the crypto market itself. You can spread out your capital over different cryptocurrencies easily and benefit from each of their movements. An important thing about Global CTB is that they don't just add any cryptocurrency to their options. The broker does its research before adding any crypto because they are aware of the ICO scams that are rampant in the market. They want to ensure their clients don't fall victim to a scam, which is also reassuring.
The broker doesn't drag out the registration process
If you have any experience in the trading world, you probably dread the registration process because it is usually dragged out by brokerages and can consume a lot of time. Every minute in the crypto world is a wasted opportunity because the market is constantly changing and evolving, which only adds to your frustration as you don't want to wait at all. In addition, registration involves filling out lengthy forms, providing documents and completing other steps that can be exhausting. Formed by a group of experienced traders, Global CTB has opted to not tangle their clients in such lengthy procedures. Their registration process is quick and easy as a breeze and you will be done with it in no time.
The good thing about Global CTB is that it hasn't restricted its services to a particular group of traders. Whether you are an experienced crypto broker or a complete newbie, Global CTB's procedure is same for everyone. The registration process involves entering some basic information about yourself like name, email address, password, phone number, location and date of birth. There is no approval process, which means that as soon as you enter this information, you are registered instantly. There is absolutely no waiting time involved and you can immediately continue with your account opening process.
The broker has an impressive array of accounts
It is understood that in order to begin trading with a broker, you have to open an account with them. The purpose of the account is to let you manage your capital, keep track of your trading history, organize your open trades and any other relevant information that shouldn't be public. As every trader is different, most brokers offer several account options from which they can select one. Global CTB also offers its clients the same, but if you compare their account choices with others, you will notice that their options are a lot more diverse.
This is due to the fact that Global CTB is appealing to a broader clientele and is not limiting its services to anyone. They don't just go for standard options and have come up with account choices that take into account the trader's knowledge, skill and experience. Plus, their budget also plays a role in the account options. Most brokers have one account option for beginners, one for intermediate traders and the last for professionals. In contrast, Global CTB has six account options, for the three categories mentioned above and from anyone else who falls somewhere in between. Let's take a look at their account types:
Basic Account
The first account option that GlobalCTB.com has created is for beginner traders who are new to the world of crypto trading. This means they don't have any experience or skill for trading cryptocurrencies. Therefore, they are only asked to deposit a minimum of $250 to get started. The features in this account include access to the broker's education center, Daily Market Review, price alerts, a 30% welcome bonus, PRO webinars and 24/6 customer support.
Beginner Account
The next option on the list is the Beginner account, which is for those who have some understanding of the crypto market. Here, the deposit has to be higher at $10,000 and in exchange Global CTB has added a variety of features to accommodate their trader. The welcome bonus is now increased to 40% and since there is more at stake in this account, the broker provides traders with a junior account manager. They can help in managing their trades in a much better way.
Medium Account
The third account on the list is the Medium account and Global CTB has come up with this option for intermediate traders. This account can be opened when you deposit $25,000 and to give traders an incentive, the Welcome bonus is now at 60%. A junior account manager cannot suffice anymore considering the risk so the broker adds a senior account manager to this account for managing the portfolio.
Advanced Account
This account option is rather self-explanatory; the advanced account is meant for advanced traders at Global CTB and since these traders have a lot of knowledge and experience, they can afford to deposit a sum of $50,000 to open this account. In exchange for such a hefty deposit, you will get a welcome bonus of 70%. As the trades are more lucrative and riskier, the broker provides their clients with a VIP account manager to help them in managing their trades.
Pro Account
Once again, this account explains who it is for. Global CTB has created this account type for professional traders who have plenty of experience under their belts. To open this account, you have to deposit at least $100,000 it and the broker will give you access to every single feature they have to offer. In addition, there is also a welcome bonus of 80%.
VIP Account
Global CTB has introduced this last account option as a special one for its clients. To qualify for this account, traders have to have a specific trading volume, which means not everyone can open this account. This means a massive amount of capital is required for it and it will give you access to all kinds of special features and tools that are needed for profitable crypto trading. If you are willing to go with this account option, you will have to speak to your account manager about the requirements to qualify for it.
When you want to sign up with Global CTB, you can check out these account options and decide the one that you are comfortable with and the one that provides you with everything you need to trade cryptocurrencies.
The broker offers in-depth resources and education
Crypto trading is not like any other form of trading; it is still relatively new and since the market is very volatile, you need all the information and knowledge possible to stay ahead of the curve. Otherwise, you can easily end up empty-handed within minutes. The cryptocurrency market is still evolving and you need to keep up with the movements and changes if you want to be successful in the long run. Moreover, you also have to have some strategy to trade cryptocurrencies because they don't work like traditional assets. The question is, how do you acquire all this knowledge?
Sure, the internet is a source of information, but you need to remember that not everything you find online is credible and accurate. There is also a lot of misleading and outdated information on the internet and it can cause you to make the wrong decisions. This is where Global CTB can prove to be a huge blessing for its clients. The brokerage has created an entire education center where traders can get access to in-depth resources and learning material. Having this knowledge can actually be the difference between successful and unsuccessful trades.
Global CTB has opted to provide its traders with knowledge about crypto trading through several mediums and they can choose from them as per their convenience and ease. There are different online courses on various aspects of crypto trading that can provide you the guidance you need. You can find e-books that provide extensive information or you can read the latest articles about crypto trading. There are detailed videos and tutorials that can also be incredibly insightful. Apart from that, Global CTB also has PRO webinars that are conducted by skilled and professional traders. They can give you updates about what is happening in the markets and help you refine your strategies.
In addition, these webinars give you the option of asking questions from the professionals, which allow you to learn and benefit from their experience.
The broker has appealing and profitable trading conditions
Why do people want to trade? Everyone goes into trading because they want a secure financial future, but in order to do that, you have to have the right trading conditions. The problem is that not many brokers facilitate their customers that much because they are more interested in their own profits. Global CTB has chosen not to follow this path because they don't want to disappoint their clients by charging hefty trading fees and other costs. This can be extremely demotivating for traders to have their profits taken away like that and it is not a good idea to choose a broker without knowing the conditions.
Global CTB has proven itself to be different because the broker is very transparent about what it charges. As it is regulated, the broker has to be open about their costs and they have done exactly that. When you look at their fees and charges, you will certainly be pleased to know that there are no commissions involved. This is definitely a relief because commissions can hike up your trading costs significantly, especially when you have a high trading volume. But, how does Global CTB make their profits then?
The broker charges spreads from its clients, which is the difference between the bidding and asking price of a cryptocurrency. In fact, they are known for offering some of the tightest and lowest spreads, which means their clients can take away a lot of their profits home. This is all the motivation they need for trading more. Apart from that, Global CTB doesn't have any account maintenance or inactive account fee. They don't have any fee associated with account deposits and withdrawals can also be made free of cost.
The broker has paid a lot of attention to security
As mentioned earlier, the crypto market comes with a lot of risk and not all of them have to do with trading. There have been scams, frauds and hacks and the number continues to increase. Brokerages are vulnerable and so are exchanges and they store a lot of personal information and funds that means the people using them are also at risk. Therefore, the security measures used by a broker are of the utmost importance. In this regard as well, Global CTB has proven itself to be extremely careful and thorough.
The broker has opted for SSL (Secure Socket Layer) encryption to keep all information safe. They have also implemented the KYC (Know Your Customer) and AML (Anti-Money Laundering) policies. The former asks customers to share their identity documents and verify their address to ensure no suspicious individuals can sign up on the platform. The second one ensures that the broker's platform cannot be used for any illegal activities. There are also firewalls that are used for keeping outsiders away who are trying to gain access to the broker's network.
Bottom Line
With all these features combined, Global CTB is undoubtedly a great choice for a crypto broker. In addition, the broker adds the cherry on top of the cake by offering round the clock customer support to their clients via various channels, ensuring that help is available when needed.   
Summary
Reviewer
Review Date
Reviewed Platform
Author Rating