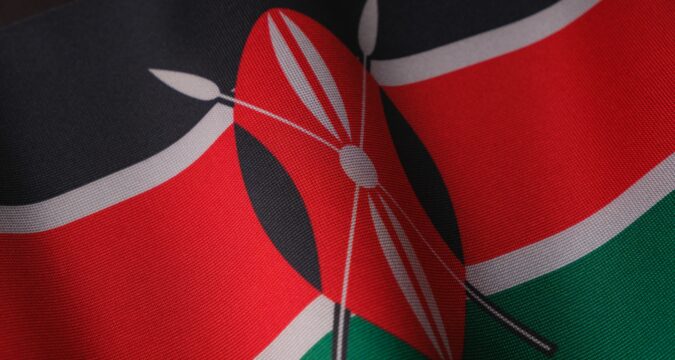 Eye-scanning crypto project Worldcoin has hit another roadblock since its launch. Kenya's interior ministry said on Wednesday that it had suspended the local activities of cryptocurrency project Worldcoin while government agencies assess potential risks to public safety.
Worldcoin, a cryptocurrency project launched last week, requires users to scan their eyeballs to use it. The campaign has been very successful with millions signing up to use the project since it offers free tokens to the public to scan their eyeballs.
It Kenyans have joined the trend, but regulators think it's unsafe, hence the ban on the project. 
"Relevant security, financial services and data protection agencies have commenced inquiries and investigations to establish the authenticity and legality of the aforesaid activities," interior minister Kithure Kindiki said in a statement.
Communications Authority of Kenya and the Office of the Data Protection Commissioner said that a preliminary review of Worldcoin's operations has raised concerns.
It also mentioned that obtaining consumer consent in return for a monetary award amounts to inducement, which raises questions concerning the project.
Responding to the ban, Worldcoin Foundation said it would use the period of the suspension to discuss with authorities and assure them of the safety of the project in Kenya and any other country where it operates.
"Worldcoin remains committed to providing an inclusive, privacy-preserving, decentralized on-ramp to the global digital economy and looks forward to resuming its services in Kenya while working closely with local regulators and other stakeholders," the Cayman Islands-based company said in a statement.
Kenya's stance on crypto
Kenya is one of the countries with the highest crypto trading volume, not just in Africa, but also globally. However, the government has always been skeptical about cryptocurrencies. 
The country, like Nigeria, has always criticized cryptocurrencies, warning its citizens that digital currencies are not legal tender.
If the country could criticize crypto projects that are not intrusive at all, it is no surprise that it is coming after Worldcoin at this time.
According to Kindiki, the government is concerned with Worldcoin's activities, and agencies would probe how it intends to use the data it gathers.
According to local media, more than 350,000 Kenyans had signed up for Worldcoin as of Tuesday, in exchange for free cryptocurrency tokens worth around 7,000 Kenyan shillings ($49).
Authorities taking notice of Worldcoin
Kenya is the latest country to show concern on Worldcoin's operations. It is also the first to suspend the project outrightly pending the outcome of investigations.
Other countries have already started looking into the project, including Britain, Germany, and France. They are all concerned about the privacy of users and the safety of their personal data that Worldcoin collects.