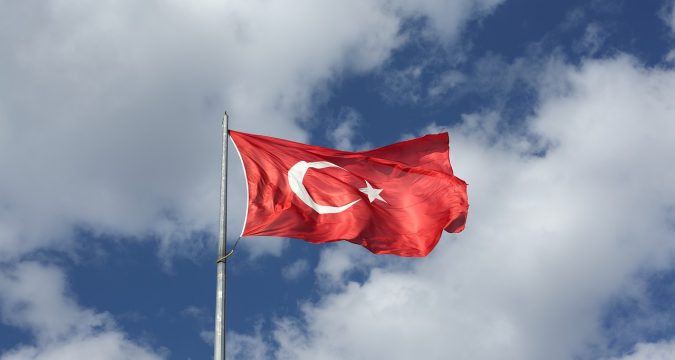 On Wednesday, the Turkish Lira clawed back some of the losses after crashing 15% to record lows a day before after the country's President, Tayyip Erdogan defended rate cuts. However, investors and consumers remained worried about steep rise in prices and volatility. The Turkish currency reached new all-time lows for 11 sessions consecutively and it has lost about 40% against the dollar this year. A 19% decline had occurred from the start of the previous week. The Lira weakened against the US currency on Wednesday morning to stand at 13.1500, but it was 0.8% firmer at 12.6005 than Tuesday's close by 0919 GMT.
According to bankers, liquidity has dried up virtually with panic dollar buying leading to the record low values of 13.45. Turks are already trying to grapple with inflation of about 20% and many are fearful that this is only going to accelerate. Erdogan has been accused by the opposition politicians of pushing the country into crisis. The turmoil has also resulted in a lot of struggle for retailers, as Wednesday saw some retailers completely stopping the sale of electronic products. According to a sales representative at an Apple store in Istanbul, people were regarding electronics as an investment along with items to use. 
The representative said that people were considering it as a store of value, considering the state of the economy. Even though Erdogan has defended the monetary policy of the central bank and vowed to win this 'economic war', there has been a lot of criticism from top economics and those calling for action to reverse the fall in the currency. However, there wasn't any hint of intervention for stemming the meltdown. On Tuesday, the central bank said that it was only possible to do so in situations of 'excessive volatility'. Economists said that keeping the current exchange rate in mind, inflation can cross the 30% mark in the coming months. 
The financial system would not be able to keep up if they don't taken measures urgently. The central bank has been under the pressure of the president to begin an aggressive easing cycle because they want to boost exports, jobs and investment. But the rate cuts have been described as reckless by many economsits as well as opposition politicians who have gone as far as calling for immediate elections. According to Turks, their future plans as well as household budgets are upending due to the currency collapse. 
After a meeting between Sahap Kavcioglu, the central bank Governor and President Erdogan, the bank said that the selloff was not in line with economic fundamentals and was completely unrealistic. The slide in Lira on Tuesday was the largest seen since 2018's currency crisis that had resulted in a sharp recession, along with double-digit inflation and below-par economic growth for three years. Since September, rates have been slashed by the central bank by almost 400 points, which has led to deeply negative yields because all other central banks have either begun to tighten their policy for stemming inflation or are gearing up to do so.