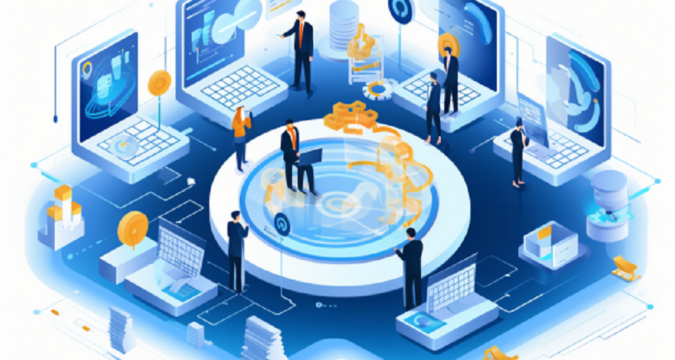 PayPal is under fire from prominent United States lawmakers. Representative Maxine Waters has been at the forefront of the criticism since the launch of PayPal's PYUSD. The announcement immediately impacted PayPal's stock price, which dropped 1.1% to $62.49 as of 1:43 p.m. (New York Times). This dip adds to the company's difficulties this year since its stock dropped approximately 12% in 2023.
In a statement issued on Monday this week, Patrick McHenry, a Republican from North Carolina, voiced hope about PayPal's stablecoin. He was reported to have termed it "a promising addition to the payments system." McHenry further described the stablecoins, which are tied to traditional dollar fiat currencies and are already gaining traction in the financial technology sector, as "a means of providing greater stability to the frequently turbulent cryptocurrency market."
On the contrary, Representative Maxine Waters, renowned for her outspoken stance on financial laws, has strongly opposed PayPal's stablecoin launch. Waters, who led the investigation into Facebook's Libra project (now known as Diem) when CEO Mark Zuckerberg testified before Congress in 2019, is concerned about the possible risks of PayPal's stablecoin.
Waters harshly attacked the new stablecoin, calling it "toxic and problematic." She explained her concern that the proposed law to enable stablecoins needs to provide the Federal Reserve with more oversight of the digital asset. Waters stressed that the lack of regulatory control might hurt consumers and the economy as a whole.
Waters Scrutinizes PYUSD, Links It To Facebook Libra
Waters further linked PayPal's PYUSD entry into the stablecoin market to the outrage Facebook received for its Libra project. It was gathered that Waters was a significant voice in the intensive questioning of the possible risks and the proposed impact of Libra during Zuckerberg's hearing in 2019. Her concerns then centered on user privacy, financial stability, and possibly global economic consequences.
It is said that she is expected to scrutinize PayPal's PYUSD stablecoin program. Analysts who commented on this development sided with Water's methodologies, tagging it a "necessity." Hannah Miller, a cryptocurrency journalist with Bloomberg News, explained that as conversations about digital currencies and their entry into mainstream financial systems grow, regulators like Waters become increasingly important.
With the inherent volatility of the cryptocurrency market and the potential for disruptive effects on existing financial systems, politicians and regulators must strike a difficult balance. Miller disclosed that Waters' concerns may help shape the regulatory framework for stablecoins and digital assets in the United States.
He added that the continuing debate in the cryptocurrency field between innovation and regulation highlights the difficulties that companies like PayPal go through before introducing products like this. Following Maxine Waters' harsh criticism and the potential regulatory ramifications, PayPal's PYUSD stablecoin initiative is at a crossroads, trying to balance market sentiment and regulatory scrutiny.