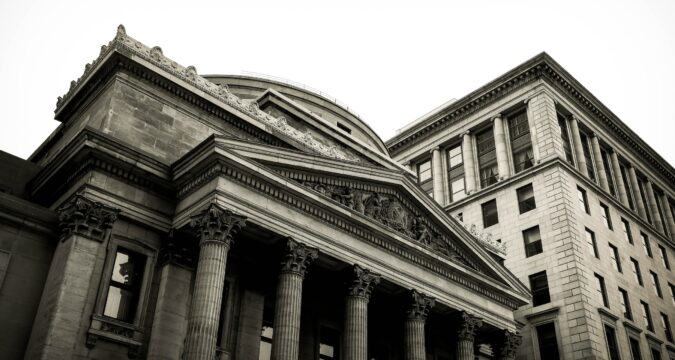 In a recent news report, Robert Kiyosaki, the author of popular finance literature "Rich Dad, Poor Dad," revealed his belief that the global stock market would collapse soon. He reportedly urged investors to venture into Bitcoin as quickly as possible, as the new BRICS currency may surge BTC to a $120 000 price level.
According to the report, Robert Kiyosaki, also popularly known for his long-term advocacy for Bitcoin and Gold, once again predicted a negative future for the United States economy as he updated his Twitter followers that a massive depression is coming for the US stock market soon.
The veteran investor stated that as the economic status of the country continues to get worse, depression is inevitable. Meanwhile, in his prior tweets, Kiyosaki had been constantly urging his followers to invest in BTC and other assets with low risks. He has advocated for crypto in almost all his tweets for the past three years, and it has become synonymous with him.
In his recent tweet, the famous author pointed out that there are too many signs that indicate the US stock market would crash and there would be an economic depression soon. In addition, he stated that since he is obsessed with having everything under control as an entrepreneur, he would rather not venture into bond or stock markets now.
Kiyosaki Predicts Stock Market Crash, Presents BTC as Haven
Furthermore, he highlighted that there are investors who are heavily investing in bonds and the stock market such that events in the two markets can literally alter their future. Kiyosaki urged that set of investors to be careful and encouraged them to seek professional advice if needed.
In addition, the Veteran investor tweeted that since the United States removed its debt ceiling, the stock market has been skyrocketing. Also, he recalled that a bill was recently signed to increase the debt ceiling above its present value of $31.4 trillion to help the country prevent a default.
Citing examples, he said significant indexes like S&P 500, Nasdaq, and Dow Jones have continuously risen. The famous financial author believed the current debt ceiling situation is a major influencer of the recent rapid rise in stock markets and bond markets.
Furthermore, Kiyosaki noted that due to the current events in its economy, America is getting poorer. However, he added that investors can still get rich no matter how severe the situation is. And as always, he presented BTC, gold, and silver to investors as suitable alternatives to stock and bond markets.
Additionally, Kiyosaki said in his tweet last week that the recently proposed BRICS currency may drive the value of Bitcoin to $120,000 soon. He expressed his opinion about the forthcoming meeting of BRICS leaders.
BRICS Decision Spells Doom For USA Economy
For context, BRICS is a financial organization that consists of five countries, namely Brazil, Russia, China, South Africa, and India. The leaders of these countries are currently planning to launch their gold-backed currency, which would be used for their international trading activities, consequently reducing their dependency on the United States dollar, according to the report.
The veteran investors pointed out that once the BRICS issued their currency, trillions of US dollars would be unused and sent back to America. This would tremendously increase inflation in the country and inevitably cause great economic collapse alongside depression.
He believed the aftermath of his prediction could push the value of BTC to over $120, 000 which may occur as soon as the end of 2024. This wasn't the first time Robert Kiyosaki predicted the downfall of the US economy.
Reports showed that the financial expert has advocated the potential crash since 2022 when the federal reserve pumped trillions of USD into the economy to support US failing entities, banks and households during the pandemic. Furthermore, another round of money printing was done earlier this year to support US banks that are going bankrupt.
Nonetheless, Robert Kiyosaki believes the excessive printing of USD would come back and haunt the United States in the future. Hence, he kept advising his followers to venture into Bitcoin and other risk-hedging commodities.