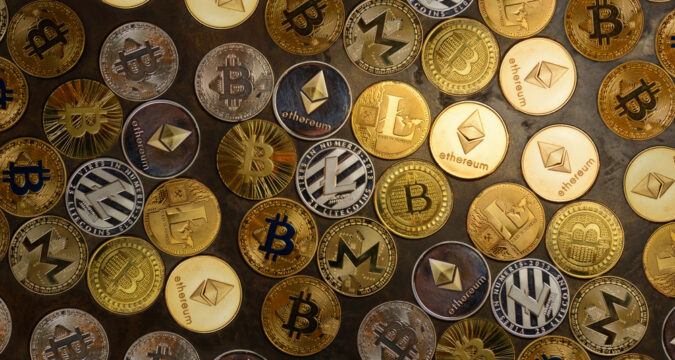 Just when the major cryptocurrencies are observing slight improvements in their values, T.OS and Dexfin have reportedly stolen the show. The couple has outmatched all major cryptocurrencies in terms of their growth rate according to the latest crypto market analysis data.
So far, both cryptocurrencies are moving in the high trend, earning positive remarks from crypto analysts. Due to their performances, major cryptocurrency data analytical firms have shared their analysis data on them.
T.OS (TOSC) Observes 133.15% Growth
The T.OS (TOSC) investors must be flying in the sky due to its recent performance. Initially, the $0.01052 per TOSC mark on March 20, looked like the worst time for TOSC. But now, the investors are glad it ended up dipping to such a level.
Right after hitting the particular mark, the bulls woke up again and this time, they were more energetic than they were in the past. Their accumulation ability had increased and they kept buying T.OS on a higher level to form a 133.15% in the past 24-hours.
After the rally, the value of T.OS has moved up to its current high price of $0.03360 per TOSC.
Even now, the bulls are confident that they may succeed in pushing the value of T.OS up to $0.05597 per TOSC. They already have the RSI and the moving averages supporting the positive trend. Therefore, if they start buying T.OS again, its price may surge to $0.07460, and then up to $0.08702 per TOSC.
Dexfin (DXF) Observes 119.65% Growth
Dexfin is also going for the same kind of gains but instead of experiencing a major dip, Dexfin continued running in a zig-zag pattern. For an entire week, the bulls and the bears were launching counters against each other to turn the tables over the other party.
However, the bulls finally prevailed and they managed to show their true strength to the bears. They showcased their true acquisition ability to the bears in the form of a 119.65% rally.
Such a strong rally aided the bulls and brought more investors to their side. This would see the price of Dexfin grow from a low of $0.01633 to a high of $0.03421.
The bulls are still very anxious about pushing the price of Dexfin to a high resistance channel. They may try and achieve it by intensifying their buying efforts, pushing Dexfin all the way up to $0.05467 per DXF.
As the situation progresses and the RSI crosses the line (80), the situation would change for good. This would mean that Dexfin may continue rising even higher. In the upcoming days, the price of Dexfin may rise to $0.07103 and then to $0.08166 per DXF.