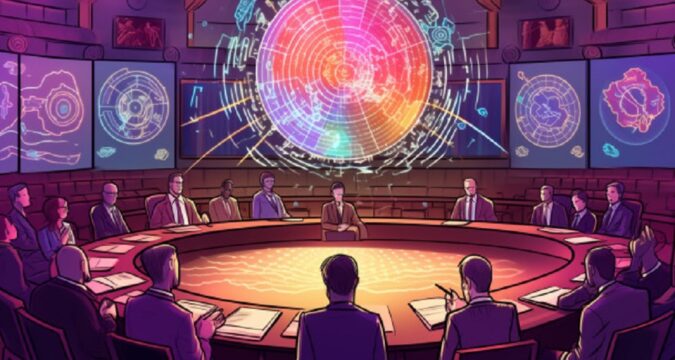 The US has commenced action on crypto regulation with a joint house committee discussion on amendments to laws to govern crypto. The committees are The U.S. House Financial Services and Agriculture Committees, which are looking into changes to address the issues of regulatory uncertainty
Chaired by Senator Patrick McHenry and Representative Glenn Thompson, the committees have started by hearing testimonies from Kraken, Web3, TradFi, and regulatory personnel.
The hearing titled The Future of Digital Assets: Measuring the Regulatory Gaps in the Digital Asset Markets is coming after an April 27 Agriculture subcommittee hearing views on regulating crypto spot markets.
In his opening statement, McHenry said:
"The purpose here is to make law for us to give assurance to the marketplace and to consumers to close regulatory gaps…to harness innovation and enable consumer protection [and to] ensure that the [Commodity Futures Trading Commission] and the Securities Exchange Commission (SEC) will work together to ensure that consumers are protected unlike what is currently happening."
A Timely Intervention
The crypto industry in the US has suffered a lot of attacks from regulators, without any clear regulations guiding the industry. Regulators like the securities and exchange commission (SEC) and the commodities and exchange trading commission (CFTC) have disagreed on certain aspects of regulations.
For example, while the SEC chairman Gary Gensler believes any cryptocurrency other than Bitcoin is a security, the CFTC chair believes Bitcoin and Ethereum are not securities. This confusion stems from a lack of guidelines on what is a security and what isn't.
This has made the industry to stagnate in the country, with startups exiting the country. Even crypto giants Coinbase and Gemini have launched crypto derivatives trading platforms outside the country, since the US forbids such trading.
The decision to start deliberations on a regulatory framework is therefore an intervention to save the industry.
The Need to Revisit SEC Disclosure Scheme
Agriculture Committee member Representative Dusty Johnson is one of the lawmakers that have spoken against the SEC's methods of deciding which crypto is a security, and says it needs revision.
In his opening speech at the hearing, he further acknowledged the potential of blockchain and crypto as well as its state under the current situation.
"We know that digital assets and the blockchain technology holds real promise…I think all of us know the current uncertainty does not serve us well. It doesn't serve the marketplace," he said.
Although discussions have started around crypto regulation for the US, SEC commissioner Hester Pierce says crypto regulation won't be achieved any time soon.
The earlier this is done, the better for both the industry and regulators though, as crypto companies are starting to fight back and it may just be a matter of time before things get out of hand.