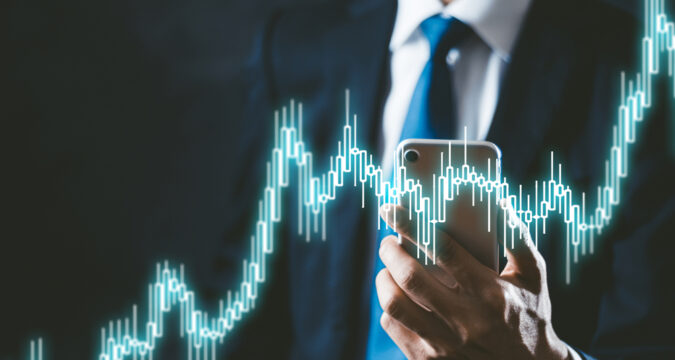 According to the report published by Bloomberg said that on Monday Chinese stocks were among the top performers in the U.S. stock markets.
The recent rise in the prices of Chinese shares resulted from the market sentiment that recent mass protests in China will force the government to shift away from its total lockdown policy.
The likely lockdown in China can be hard to sustain for the world's economy. According to most recent Apple faces delay in the production of its 6 million iPhone pros due to Covid-19 restrictions.
Chinese Shares Were Top Performers on NASDAQ
The "N.G.D.C.I" by the end of Monday closed at 2.8%. However, before closing at 2.8% it had peaked at over 4.7%.
Stocks of Trip.com Group Ltd and hotel operator H World Group Ltd. were among the best profiteering stocks on the NASDAQ stock market.
Pinduoduo Inc's stock price surged by 13%. Moreover, Chinese tech giants such as Alibaba and JD.com also performed exceptionally well in the U.S. markets, after performing extremely poorly in the Hong Kong stock exchange.
The rapid shift in the performance of the Chinese stock resulted from the nationwide protests against the Country's Covid 19 policies.
Stock Market Analysts Are Still Optimistic
Brendan Ahern, the CIO of KFA in his note to clients wrote that the current mass protest will force the Chinese government to reopen the markets. But this will not put an end to China's zero Covid mission.
He also added that the current market volatility is an opportunity for brave investors to big to earn big profits.
It is important to mention that the Chinese stocks gain in the U.S. market was unprecedented because Chinese stocks have performed badly in the Chinese markets.
Experts are also worried about the fact that how uncertain this fallout in China could be and how badly it can affect the global market in terms of growth.
The Outlook of the Chinese Stock Market
Earlier in the month of November, the Chinese government decided to relax the Covid 19 restrictions in China.
Given the current turmoil in China over the Covid 19 issue, the Chinese stock market gained over 19%, marking November 2022 as the best-performing month of this century.
However, the growth only lived shortly and the Chinese stock market has gone down rapidly, leaving investors in chaos.
Commenting on the current situation in China the heads of GSG Inc. and MCP during their interview with Bloomberg said that Chinese authorities need to review their Covid policies.
As investors are devising new plans to invest in 2023, the majority of the investors may withdraw their investments from the Chinese stock market, if the Covid troubles are prolonged.