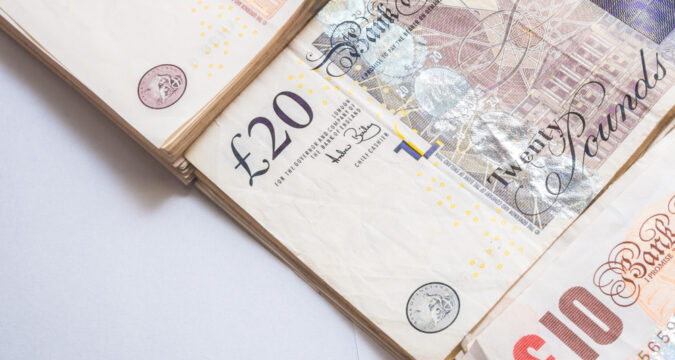 Britain's retail sector braces for a squeezed trading period as consumers cut spending, citing the worsening cost of living. As the sector ushers the most profitable period in Christmas, retailers lament the UK double-digit inflation is hard-pressing shoppers to economize as soaring costs erode their purchasing power.
Particularly, grocery price inflation in October exceeded 14% from the previous year's level, compelling shoppers to incur an additional £682.
Inflation implies the switch to cheaper items in the budget ranges, and reduced discretionary spending is inevitable. Retailers of cheaper own-label ranges acknowledge 42% sales growth.
Particularly, Lidl and Aldi have realised a 21.5% and 22.7% sales uptrend as households adjust their spending. In contrast, independent grocery outlets, Waitrose and Morrisons, lament declining sales.
The monthly snapshot conducted by Barclaycard in October indicated that half of the consumers are considering a restrained approach to the festive season by overlooking festive presents, socialising and imposing spending limits.
Acknowledging the shoppers' reaction above, the Barclaycard director – Esme Harwood, observed that higher supermarket costs are biting Brits to lower their energy bills spending.
Consumers are unwilling to change their mood despite the government honoring the initial payments of energy bills support in October. Most consumers prefer cozy evenings at home to night out, 56% consider central heating unnecessary, and 63% use warm clothing.
The interplay of political and economic uncertainty witnessed since mid-September has eroded consumer confidence. The period saw the Bank of England (BoE) deliver the greatest dent by raising the interest rates to 3%. The BoE decision is underpinned by concerns that inaction would leave inflation embedded into the UK economy.
The BoE commitment to avert the risks of a prolonged recession is bound to deliver further economic pain to retailers as they bear the higher operating costs subsequently passed to consumers.
Consequently, the hawkish stance by BoE will only hurt businesses and consumers more as the exchequer is set to cut spending and increase taxes during the chancellor November 17 autumn statement.
Acknowledging the risk of battling a prolonged recession, the BoE chief economist – Huw Pilli – hinted at tighter policies in December to address the inflationary pressure.
The commitment to rescue the UK economy from further damage alongside the £800m inflationary adjustment imposed to the business rates bills is bound to squeeze retailers further.
The muted response by shoppers to Halloween, though considered a critical event in Britain's shopping calendar, signals that dampened spending during Christmas is inevitable.