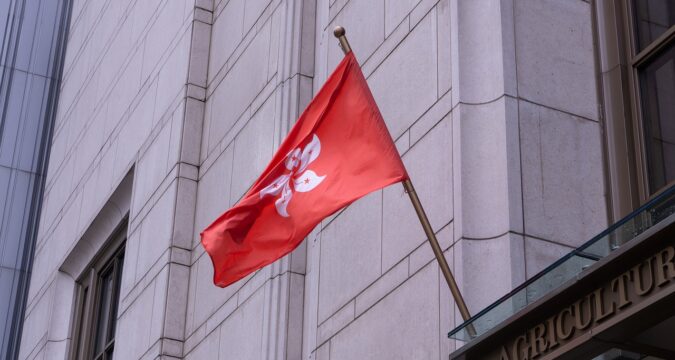 Traders Betting Against Local Currency Likely To Lose
Hong Kong recorded huge volatility existing in the regional stock markets. However, Paul Chan, who is the Secretary of Hong Kong Financial wasn't worried about the volatility.
Chan was seen remarking that he was concerned about the traders who were placing their bets in favor of foreign currencies instead of the native dollars.
He commented that those who are ignoring Hong Kong Dollar would be very much on the losing side.
He further suggested that those who do not agree with my suggestion can consult with the US's top hedge fund managers.
American Hedge Fund Managers Regret
Chan stated that US hedge fund managers have made several wrong predictions from time to time about Hong Kong Dollar, which they regret forever.
In this context, he advised traders to place their bets against the native dollar and have faith and wait patiently.
The Secretary of Hong Kong Financial was speaking at a summit in his hometown where he made such remarks.
Chan hadn't made mention of any name of any American hedge fund manager. However, there is one prominent US hedge fund manager, Kyle Bass of Hayman Capital, who has often been seen as bearish about the Hong Kong dollar.
On several occasions, Bass had lost huge investments in forex trading when he placed his bet against Hong Kong Dollar. Even the US Securities & Exchange Commission noted this aspect in one of its cases against Hayman Capital.
Currently, it has been more than 60 days since when the trading of the Hong Kong Dollar has been unable to gain any strength. Instead, it is rapidly moving toward its weakest point.
Artificial Peg
On the other hand, Hong Kong's central bank has been putting in efforts to artificially manage the peg. In this connection, support was provided to local currency when interbank liquidity decreased immensely by 70%.
The decrease in liquidity was an initiative taken by the central bank for boosting local rates and curtailing outflows.
While talking about domestic stock markets, Chan was of the view that though volatility is spurring in the markets, the situation is not alarming.
However, he suggested that government should come up with policies to eliminate volatility which can be done by addressing the issue of short selling.
Record Breaking Decline in Hang Seng Index
On the other hand, the Hang Seng Index witnessed a record breaking decline on 31st October. Such a massive decline was last seen some thirteen years ago. The scale was down at least by 2.4%.
As regards the volatility in the markets, Chan commented that the government must ensure that markets are managed accordingly so that they can function properly.
If there are indications of irregularities, uncertainties, and risks, then they need to be monitored closely so that the national economy's stability is not undermined.