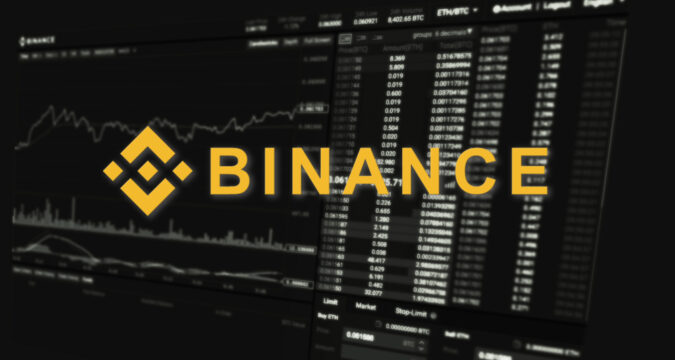 The case between the U.S securities and exchange commission (SEC) and Binance.US is still ongoing, with new developments arising. In the latest report, Binance.US is requesting that the court dismiss allegations of wash trading leveled against the exchange by the SEC.
The SEC had in June alleged that Binance.US, a subsidiary of Binance Holdings Limited and BAM, lied about market manipulation prevention and allowed wash trading by an undisclosed "market making" trading firm, Sigma Chain, which is owned by Binance CEO Changpeng Zhao.
Binance's lawyers however in a recent filing asked a D.C. district court to dismiss the case, calling the wash trading allegations "unsubstantiated with facts".
"Beyond conclusory allegations and citations to isolated instances where Sigma Chain accounts interacted, the Complaint provides no specific allegations regarding Sigma Chain's alleged misconduct," lawyers representing Binance Holdings Limited and BAM said in a motion to dismiss on Thursday. 
"And the SEC's wash trading allegations, while sensationalized with labels, are unsubstantiated with facts. Accordingly, the Complaint should be dismissed," the lawyers added. 
Wash trading is a form of market manipulation strategy in which an investor engages in false transactions by buying and selling securities without really taking a position in the market.
The investor places sell orders and buys the same securities to create false activity around the security with the intent to mislead other investors into investing in the security. Binance has been charged with this crime in addition to mishandling of client funds and trading in unregistered securities.
Crypto Assets Not Securities
Even with the persistent regulation by enforcement approach of the SEC, it does not have a clear definition of which crypto assets are securities and which aren't. The agency named some crypto listed on Binance.US as securities, including BNB, BUSD, SOL, ADA, MATIC, FIL, ATOM, SAND, MANA, ALGO, AXS and COTI.
BAM lawyers however argued that these assets are not securities looking, at the condition of their sales on the exchange.
"In this case, the SEC does not allege that any buyer of the Digital Assets on BAM's Platform was promised anything from the seller (or anyone else, for that matter), let alone the delivery of future value," BAM's lawyers said. 
The Major Questions Doctrine
The major questions doctrine is a principle of statutory interpretation in United States administrative law. It states that if an agency wants to decide on an issue that has major national significance, it has to be supported by clear congressional authorization.
BAM lawyers cited it again, stating that the SEC cannot regulate crypto assets as securities based on the doctrine.
"Even if the SEC plausibly alleged that transactions involving the Digital Assets were investment contracts (which they have not), the major questions doctrine would require dismissal," the lawyers said.