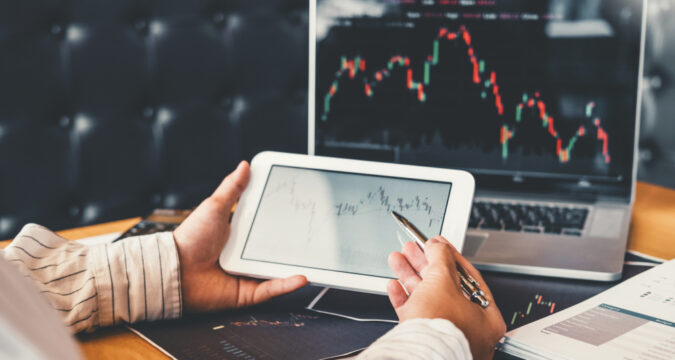 The share prices for Block have reportedly soared in the aftermarket trading in today's market. Block's shares have surged by 26.1% and the main reason for the surge was the company's above expectation revenue generation. According to the report, the revenue generated by Block is much higher than the revenue predictions that the investors had made.
Based on the performance of Block in the fourth quarter of 2021, the officials have increased the outlook for Block's revenue for the upcoming quarters. By upgrading the revenue outlook for the upcoming quarters, Block has created a lot of anticipation among the investors in monitoring its stocks.
LendingTree has also recorded a soar in its shares in today's stock market. The stocks for the payments giant have soared after it shared its earnings report for the recent quarter. For the particular quarter, the team at LendingTree reported revenues that were much higher than the expected figures by the analysts.
The LendingTree officials confirmed that even the losses they recorded for the particular quarter were lower than the expectations that the Wall Street analysts had set. By sharing a promising performance for the recent quarter, the LendingTree officials have increased the confidence of the shareholders. These shareholders are determined more than ever increase their portfolios. As of now, LendingTree has observed a 15.6% soar in its share prices.
Bio-Rad Laboratories has also observed a significant soar in its share prices in premarket trading. The biotech company reportedly shared its strategic plan for the upcoming quarters and it also laid out the roadmap towards its growth. This managed to gain the trust of the investors who have started investing in Bio-Rad Laboratories on a large scale.
Bio-Rad Laboratories has even shared its growth plan up to the year 2025, where it expects to increase its core revenue by 9% on an annual basis. As for EBITDA margin, the company expects to increase it to 28% by 2025. At the moment, the shares for Bio-Rad Laboratories have surged by 7.1%, and the rate may rise more in the upcoming days.
Dell Technologies, one of the major computer hardware manufacturing companies in the world has reportedly observed a loss in its share prices in premarket trading. Dell Technologies has already alerted its investors and stakeholders about the company's order backlogs. The computer company has reported that it is expecting a huge order backlog due to supply chain issues. As a result of the supply chain issues, the company expects that it may face huge delays in meeting the demand of the consumers.
Following the announcement, the share prices for Dell Technologies have started plummeting. By now, the shares for Dell Technologies have plummeted by 7.8%.