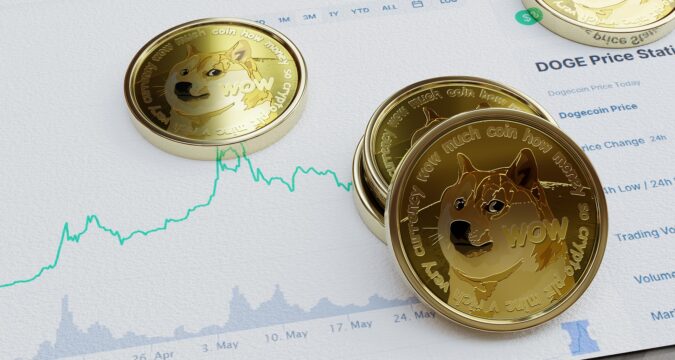 The Decentralized Dance Party (DDP) is a crypto-based worldwide movement that is founded by Gary Lachance. DDP aims to create more social interaction for cryptocurrencies and arrange events around the concept since 2009. After 11 years of dedicated services, the movement is thinking about launching a Dogecoin-based game powered by augmented reality.
Lachance, a well-known Canadian investor, wants to promote this game on a global scale. He is the one who came up with the basic concept of the game. Later on, the game would be integrated with a worldwide augmented reality map that would lead the players on a treasure hunt. Lachance is giving away one million Dogecoin as a free giveaway to the investors as a way of promotion.
The New Dogecoin Augmented Reality Game would also Provide Users with a Fancy Shiba Inu Avatar
Keeping in line with the motto of DDP, the game would be introducing the players with a party wear-clad Dogecoin avatar. It would be an interactive character called Dogeagotchi after its Tamagochi-stylized theme. The players would have digital dance parties with their Dogecoin and receive word of wisdom or daily quotes from the avatar.
The one million Dogecoin would be scattered around in secret locations on the global map. As a bonus, the players would also locate rewards like interactive NFTs and other bonus prizes. He said that the idea was to replicate the same experience as Pokemon GO. The smartphone application could be downloaded for iOS, and Android users present anywhere in the world.
In the past, Dogecoin was criticized heavily by critics for lacking use cases and depending on the backward proof of work technology. With this exciting take on blockchain technology, there might be an increase in organic traffic on Dogecoin. According to Lachance, the game would also be featuring a Proof of Partying interface that is an incentivizing protocol. The players would be able to earn Dogecoin donations by taking part in a dance-off in the community.
Lachance reportedly bought 1 million Dogecoin for $240 in 2014. His stash was secured on a rudimentary wallet guarded by two QR codes. After the drastic price appreciation of about 10329% in less than a year, the market value of his giveaway amounts to a quarter-million dollars.